Meeting to Discuss Key Activities of RNC CIGRE in 2019
On 12 December 2018, Chairman of the Board of Directors of Izolyator Alexander Slavinsky took part in a meeting of the leading science and technology partners to the Russian National Committee of the International Council on Large Electrical Systems.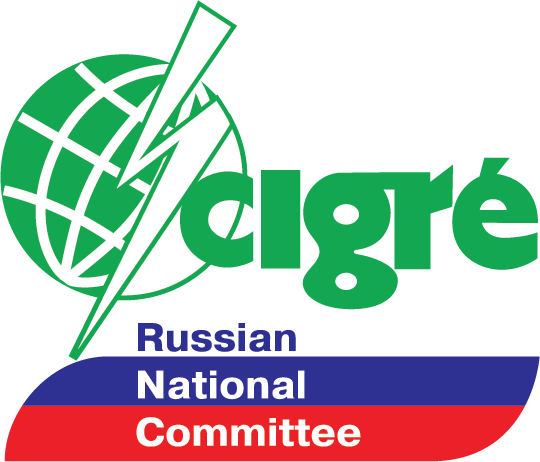 Russian National Committee of International Council on Large Electric Systems (RNC CIGRE) as a legal entity was established in 2003. At present the Committee counts over 60 collective and over 460 individual members. RNC CIGRE aims to represent the national interests at CIGRE and to assist in exchanging technical knowledge, experience and feedback in various fields of CIGRE activity for all its members. The most important objective of the committee is attraction of the best Russian power industry companies to scientific and technical cooperation as research base organizations for RNC CIGRE Subcommittees.
Andrey Murov, Head of FGC UES chaired the meeting.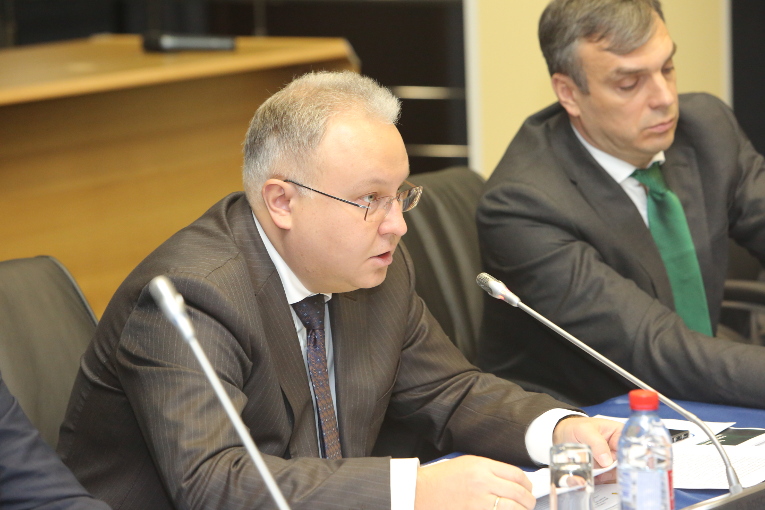 RNC CIGRE Chairman — Head of FGC UES Andrey Murov is holding a meeting of the leading science and technology partners of RNC CIGRE
Management of the base organizations of RNC CIGRE – Deputy Chairman of the Board of the System Operator of the Unified energy system Fyodor Opadchiy, President of the Moscow Power Institute Nikolay Rogalyov, Member of the Board at Inter RAO Yury Sharov, General Director at RTSoft Olga Sinenkov and others took part in the meeting.
At the meeting, there were discussions about priority research areas, including the topics of increasing flexibility of energy systems and selection of optimal solutions in digitalization as well as preparation to a sitting of the high governing bodies of CIGRE, scheduled for the first time in Russia in 2019.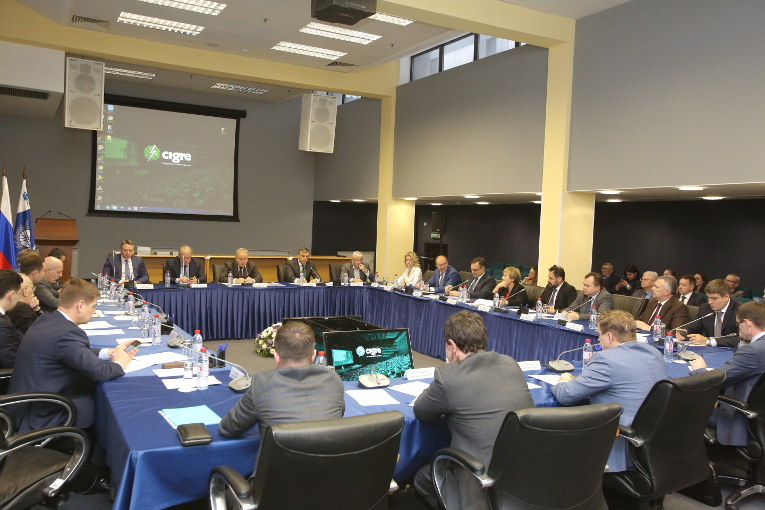 Meeting on key activities of RNC CIGRE in 2019
When discussing the results of 2018, the participants of the working meetings agreed that the key event in CIGRE activities was by all means the 47th session in Paris, where the Russian delegation became the 6th by attending delegates, presenting a record number of reports.
The Russian technologies that were exhibited and presented at the scientific sessions attracted a substantial share of attention. It is a fact that the number of companies that participated in the collective exposition of RNC CIGRE doubled comparing to 2016. Besides, this years exposition boasted new independent exponents, such as Skolkovo foundation residents and Kaspersky Lab.
The key target in the near months is preparation for having a joint meeting of the managing committee of the technical council of CIGRE, which is set to take place on 7-9 October 2019 in Saint-Petersburg. Among priority areas of technology-oriented research of RNC CIGRE are expansion of big data analysis, artificial intellect, remote operation, energy saving, demand planning and cyber security issues.
There was a brief awards ceremony of the most active contributors to RNC CIGRE. Izolyator was awarded a Letter of Recognition for engagement in the business program of the Russian delegation at the 47th CIGRE Session in Paris.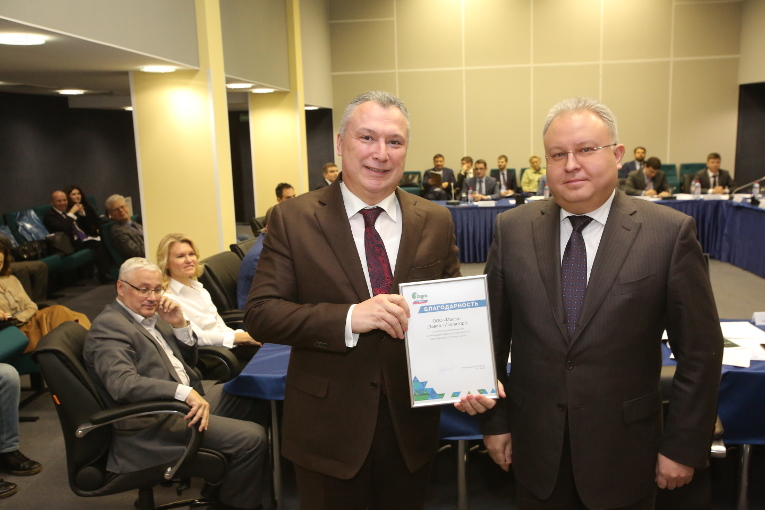 Chairman of RNC CIGRE — Head of FGC UES Andrey Murov is awarding Izolyator represented by Alexander Slavinsky with a Letter of Recognition for activity in the business agenda of the Russian delegation at the 47th CIGRE Session