Awarded for many years of diligent work
On 24 June 2020, the Izolyator had an awarding ceremony of employees, dedicated to the 124th anniversary of the enterprise.
Forty staff members of Izolyator were awarded the highest corporate award — an honorary badge 'For long-standing conscientious work' of various degrees depending on the length of continuous work experience at the enterprise: from 10 to over 40 years.
At the general meeting of the entire team, awards were presented by the Chief Executive Officer of Zavod Izolyator LLC Alexander Slavinsky, the General Director of Massa LLC Sergey Moiseev and one of the founders of Izolyator Alexander Sorokin.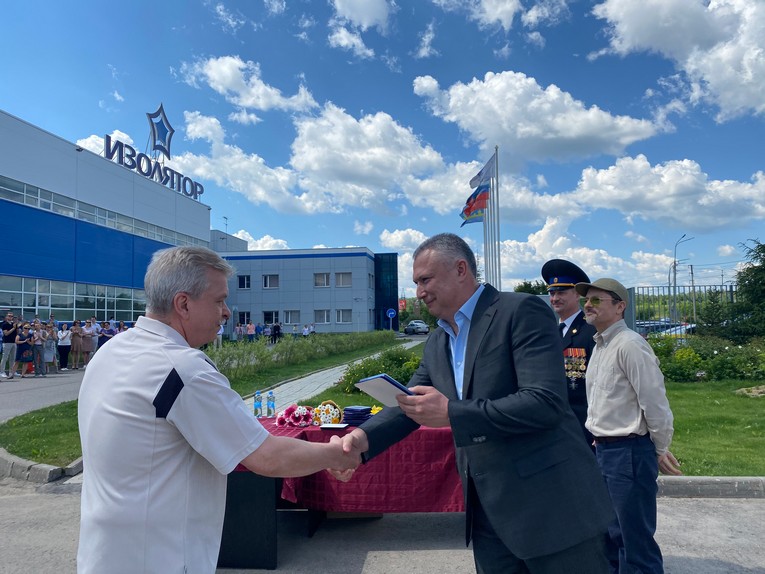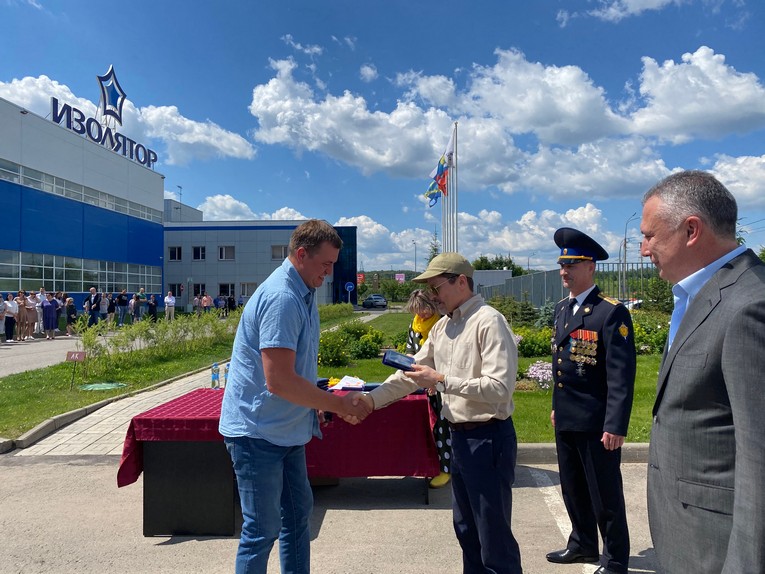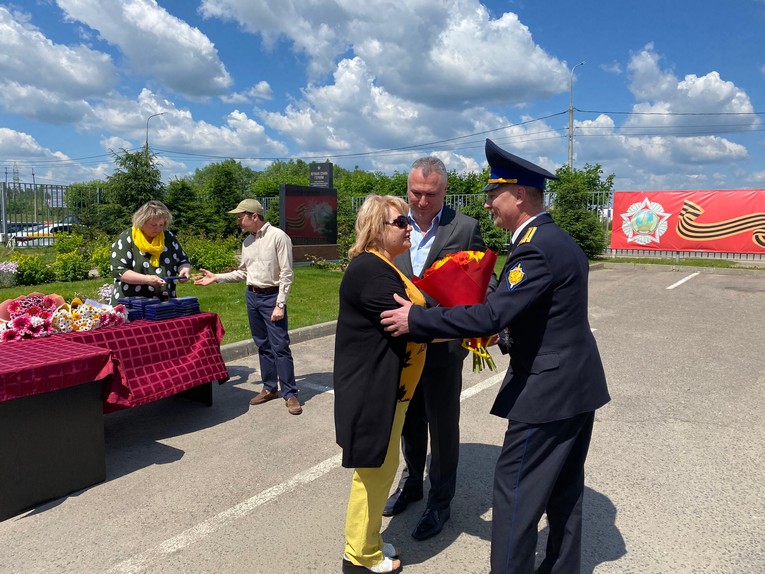 Following this, a historic corporate event took place on the territory of the plant — the grand opening of the Alley of Labor and Military Glory.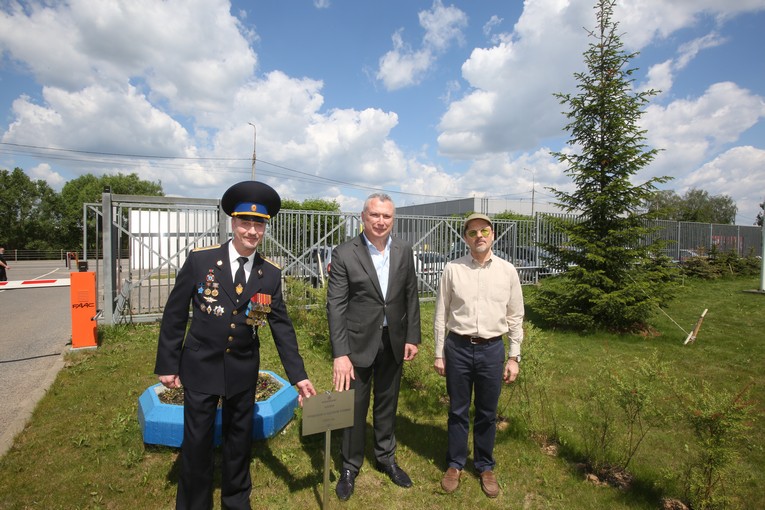 Fir trees personalized with the employees who made a significant contribution to the development of the company and who have the longest term of continuous work experience were planted along the alley. Here are their names:
Alexander Slavinsky — 25 years at the head of the Izolyator plant;
Alexander Bogatyrev, experience — over 49 years;
Svetlana Yurchenko, experience — over 46 years;
Vladimir Nikolaev, experience — over 44 years;
Mikhail Markin, experience — over 40 years;
Yuri Mantsev, experience — over 37 years;
spouses Viktor and Natalya Kiryukhin, experience — over 36 years each;
Olga Deshina, experience — more than 36 years.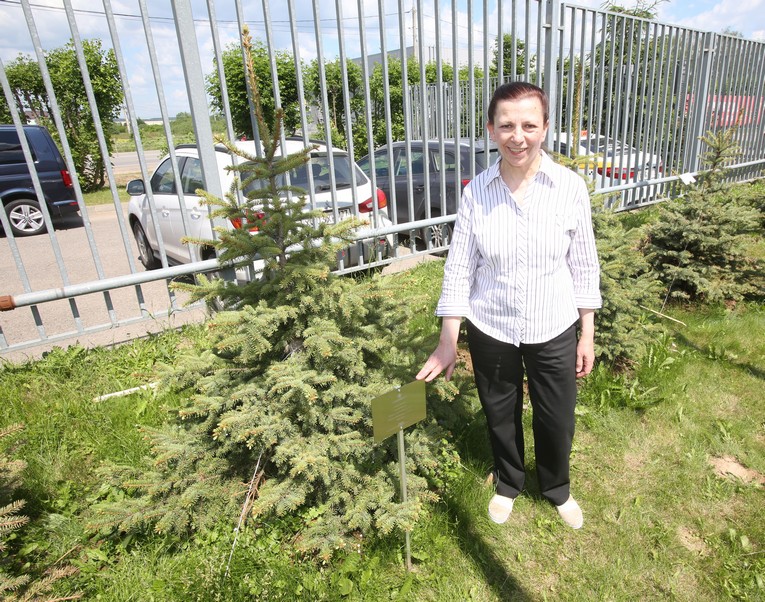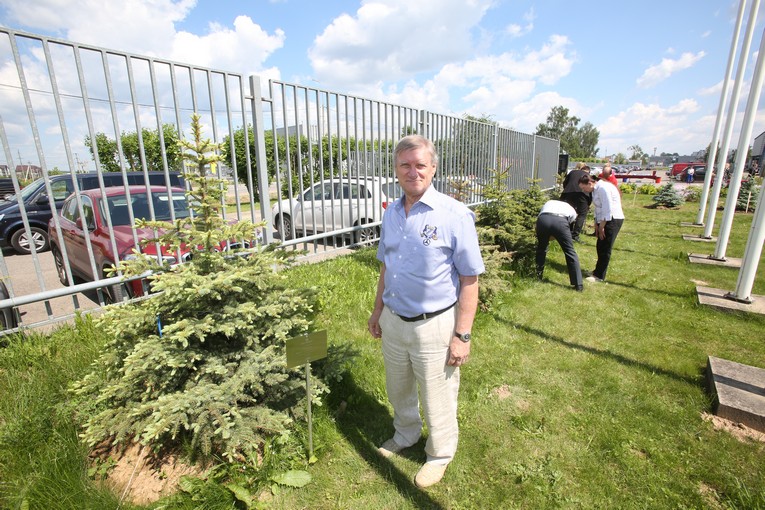 A monument to the staff members of the plant — front-line soldiers and workers of the homefront of the Great Patriotic War of 1941–1945 crowns the alley of labor and military glory. Thus, the alley symbolizes the unity of labor and martial virtue, and demonstrates worthy examples of devotion to their work, their enterprise, their Fatherland to the existing and future generations of the Izolyator employees.
The festive event, dedicated to the 124th anniversary of the company, ended with planting of 140 ornamental shrubs on the enterprise's territory, involving the entire staff of Izolyator.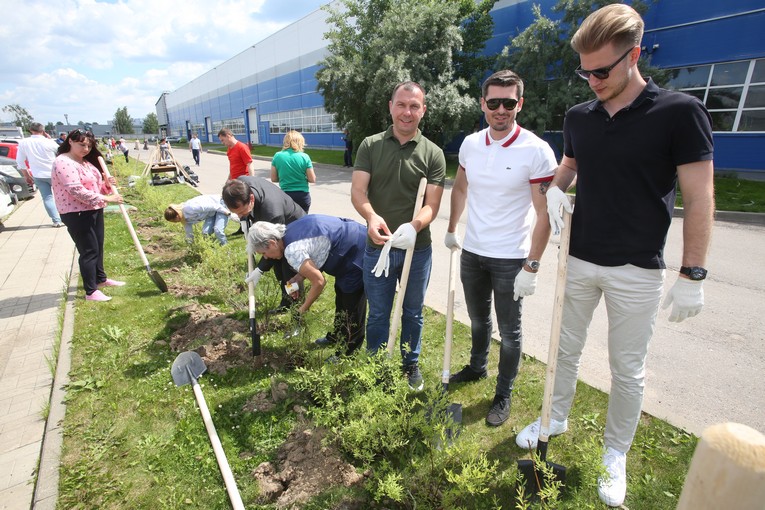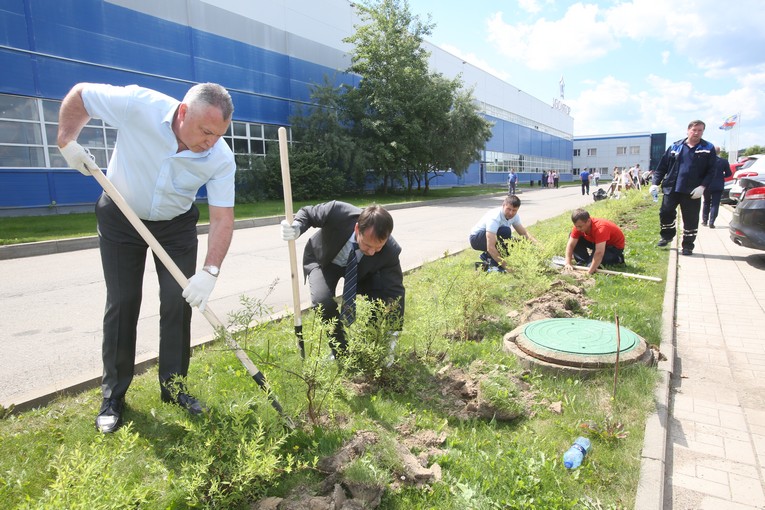 Thus passed the day of celebrating the 124th anniversary of the Izolyator plant — a day filled with pride in the company, optimism and willingness to jointly reach new frontiers and goals.