Concert Dedicated to The Defender of the Motherland Day
On 21 February 2020, Izolyator held a performance of the veterans' choir 'Singing Hearts' from Dedovsk, Moscow Region, dedicated to the Defender of the Motherland Day.
The Choir of Veterans 'Singing Hearts' was founded in 1978 by Honored Worker of Culture of the Russian Federation, a veteran of the Great Patriotic War, knight of the Order of the Red Banner of Labor Anna Andreevna Grigor.
The ensemble has more than 30 people. The choir participants are mainly people aged 60 and over, who give concerts in sanatoriums, boarding houses, orphanages, and also at festive events.
Izolyator's s Mikhail Kuzmin, staff member of the electromechanical department, is an active contributor, serving as accompanist of the choir.
Lead Technical Support Specialist of Izolyator Victor Kiryukhin familiarized the guests with the century-long history and present-day life of Izolyator.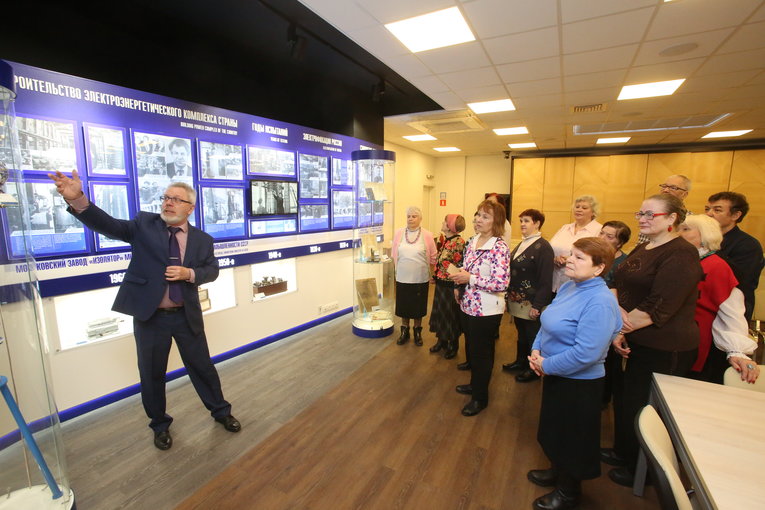 Victor Kiryukhin introduces members of the veterans' choir 'Singing Hearts' with the history and present-day life of Izolyator
Before the start of the concert, in one of the shops of the enterprise, the CEO of Zavod Izolyator LLC Alexander Slavinsky and the CEO of Massa LLC Sergey Moisseev addressed the audience. The speakers emphasized the enduring importance of Defender of the Motherland Day and warmly congratulated everyone on the upcoming national holiday.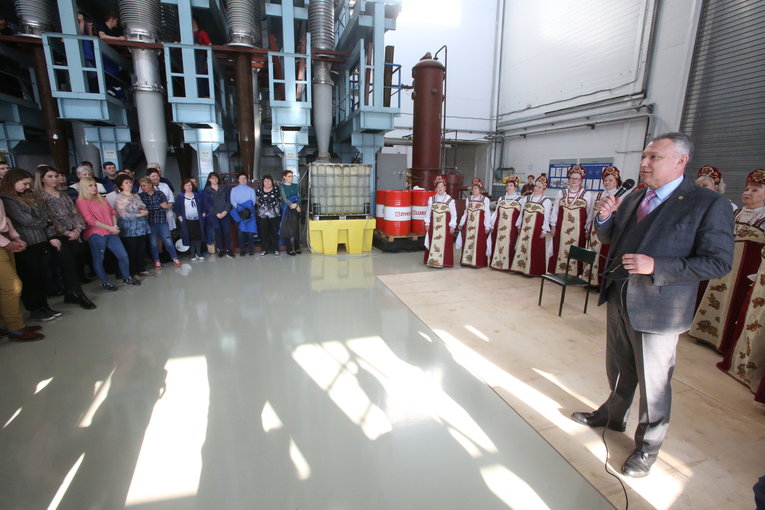 Alexander Slavinsky is congratulating everyone with the Defender of the Motherland Day
A variety of songs of patriotic and folk themes in excellent performance sounded at the concert, which were received by the audience with great emotional enthusiasm and gratitude.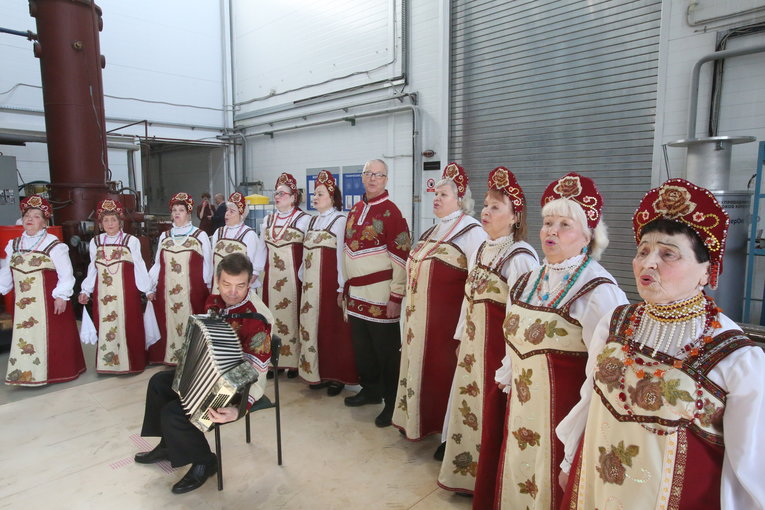 Performance of the Singing Hearts Choir from Dedovsk, Moscow region at Izolyator plant, Mikhail Kuzmin accompanying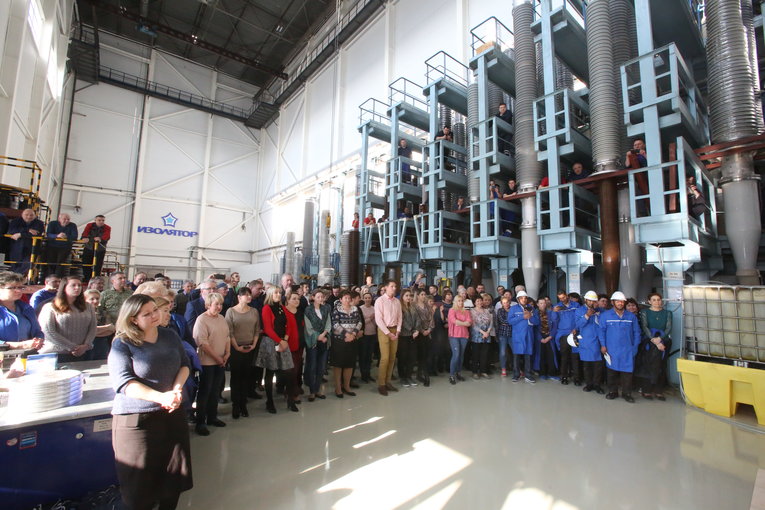 Grateful audience — staff members of Izolyator plant
The concert became an unusual, vibrant and unforgettable event in the corporate life of Izolyator.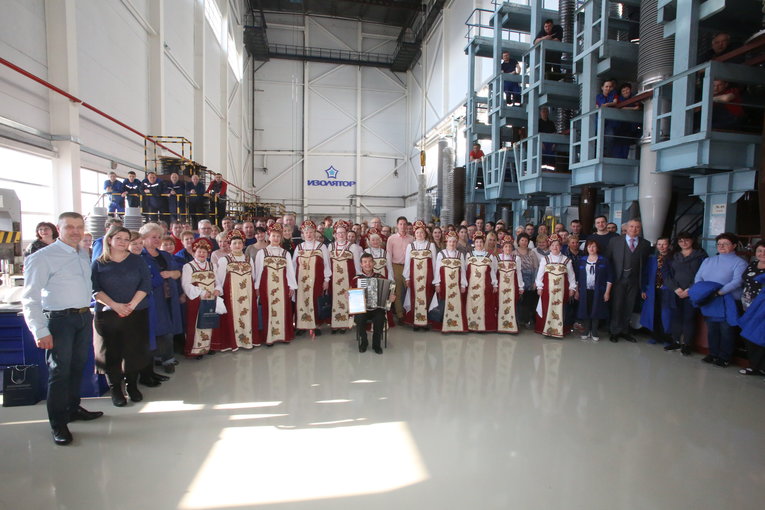 The concert gave vivid emotions to both the audience and the artists. See you again, friends!
We heartily appreciate the choir of veterans 'Singing Hearts' and look forward to seeing them again!