First delivery of Izolyator products to Mexico
On 17 November 2020, the first shipment of a 420 kV transformer bushing was sent to the Mexican company Comercial Especializada de Materiales, S.A. de C.V.

Comercial Especializada de Materiales, S.A. de C.V. (CEMSA) is a Mexican based company that installs, services and upgrades power transformers, reactors and other electrical equipment. CEMSA also sells components for power transformers. The company is headquartered in Santa Catarina.
These high-voltage bushings with solid internal RIP insulation are intended to replace obsolete analogs on a transformer, which is being repaired at CEMSA.
The agreement on the supply of Izolyator high-voltage bushings for this project was reached two months earlier during bilateral talks via videoconference, which were organized and conducted by Dmitriy Orekhov, Manager of International Business Development Department at Izolyator.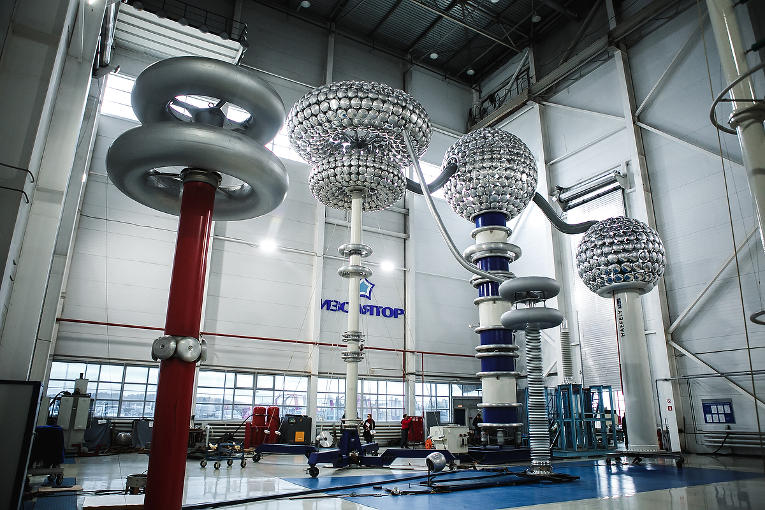 Testing of bushing under operating voltage of 420 kV prior to shipment
The first shipment came as result of a great and intense collaboration of both parties. Izolyator and CEMSA will continue their interaction within the framework of this project, as well as an active search for new directions for the development of mutually beneficial cooperation.