Izolyator People at the Victory Parade on June 24, 1945

We continue to recount the glorious annals of the Immortal Regiment and are representing the plant workers — participants of the Red Army Troops Parade on Moscow Red Square on June 24, 1945 — the famous Victory Parade.
On that day, two hundred enemy banners were thrown at the foot of the Mausoleum.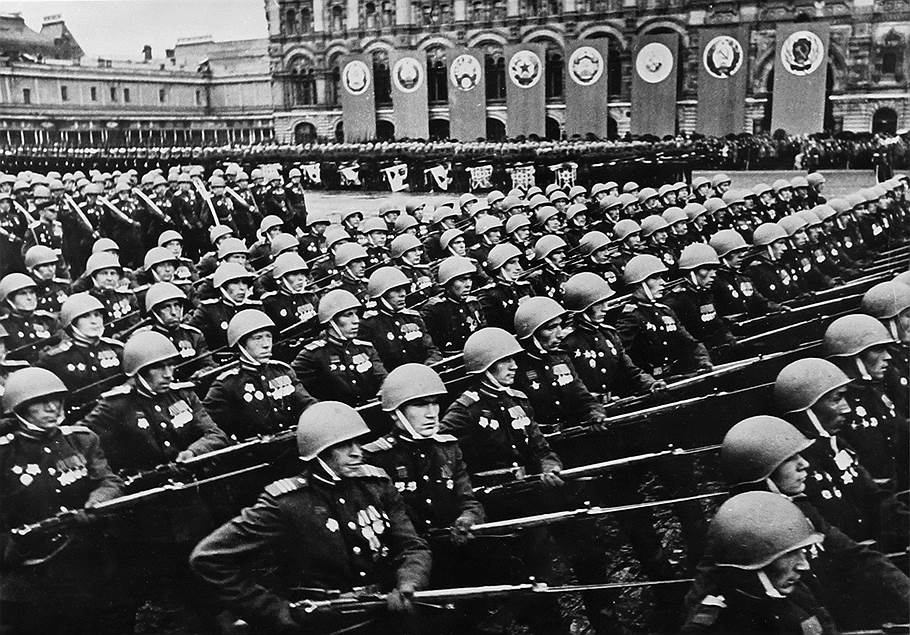 Parade of Red Army troops on the Red Square of Moscow on June 24, 1945 — The Victory Parade (photo: Mikhail Ananyin)
In the ranks of the combined regiments of the victorious warriors, with measured steps, the workers of the Izolyator plant Pyotr Vasilyevich Babichev and Joseph Meerovich Bibichkov marched along the cobblestones of the main square of the country, deservedly taking part in this triumphant historical event in honor of the victory of the USSR over Germany in the Great Patriotic War.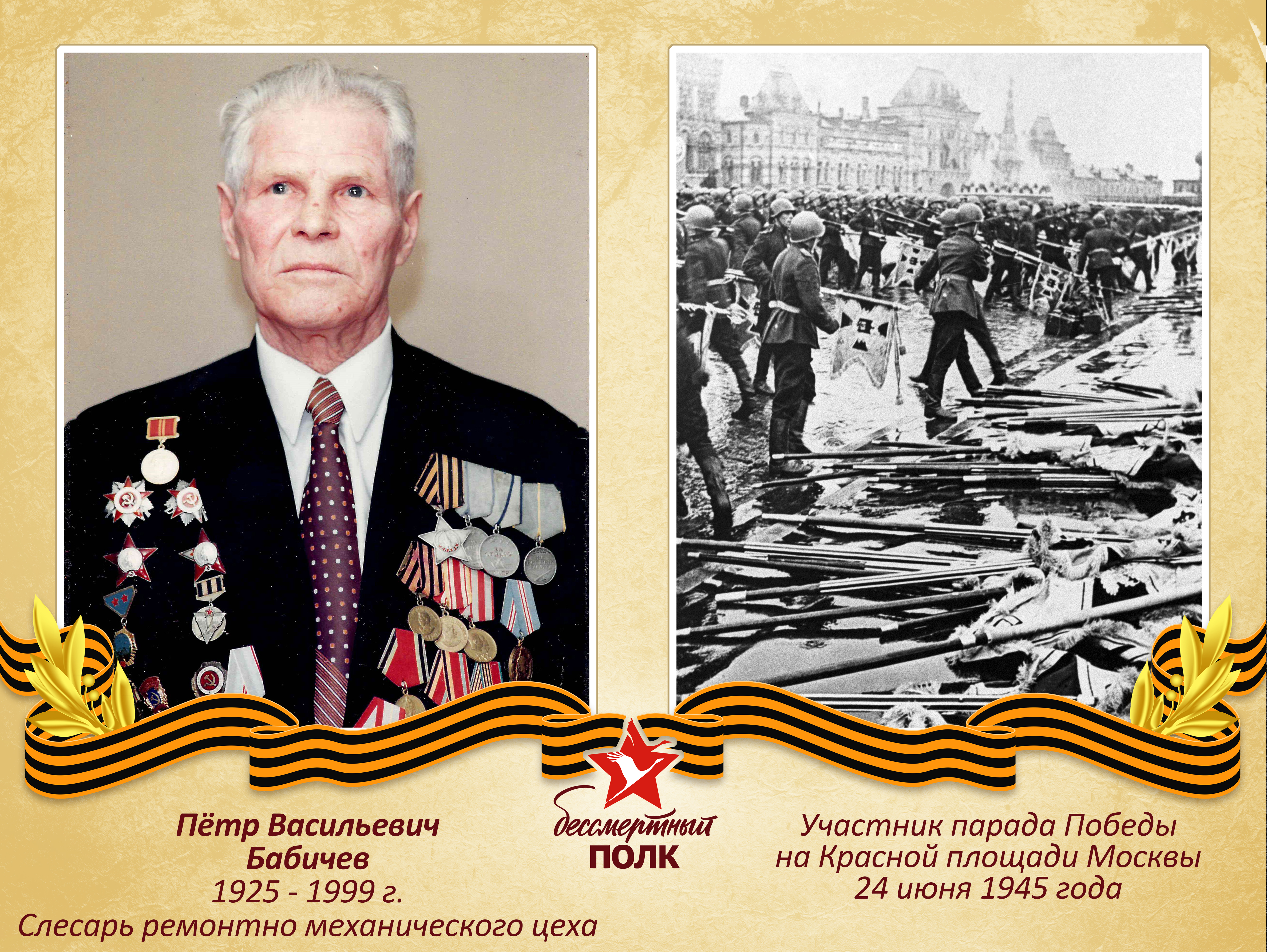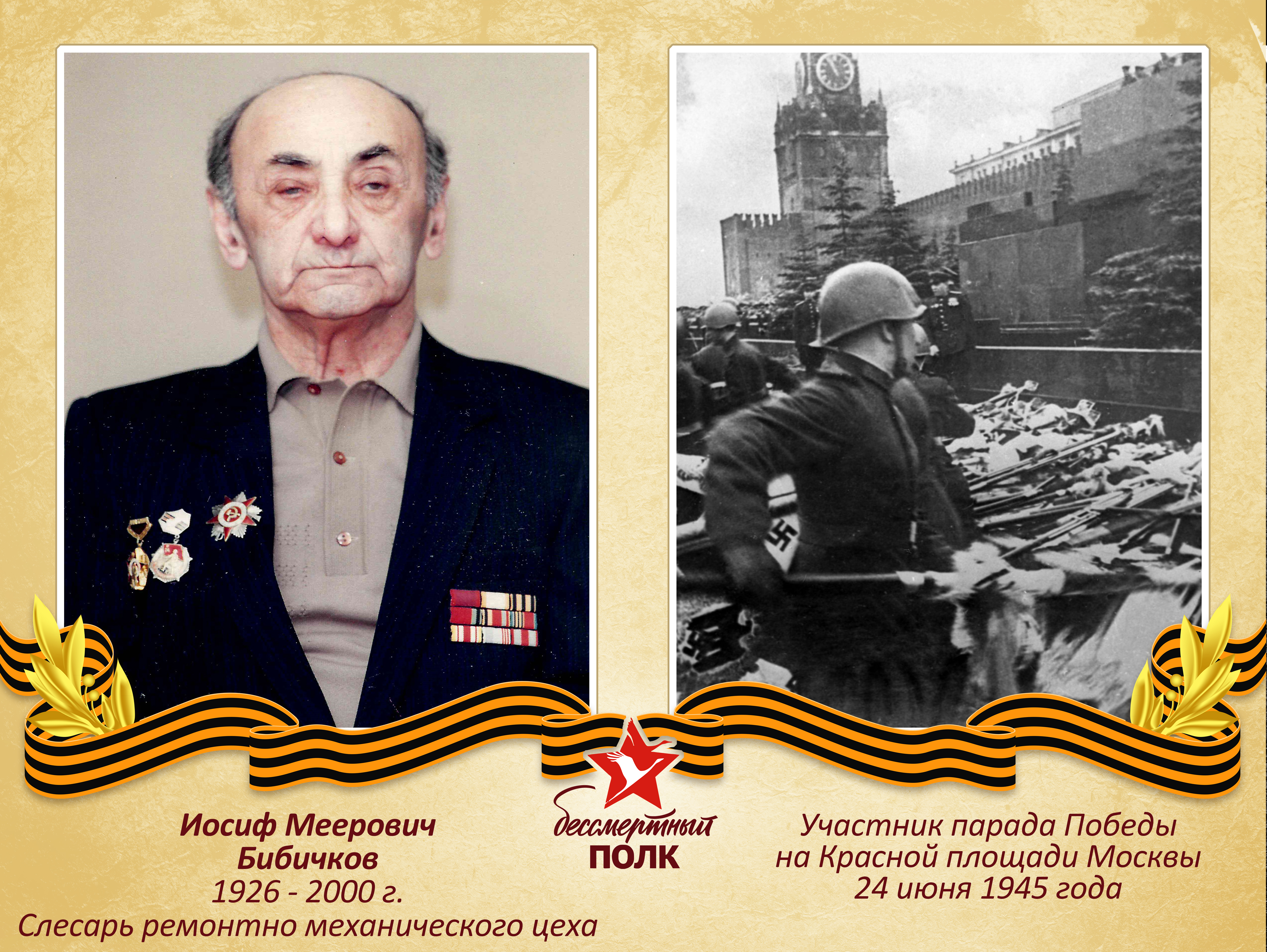 The annals of the Immortal Regiment continue ...