Izolyator Team Participated in the Race of Heroes
On 22 August 2020, Izolyator team took part in an extreme obstacle race of the Race of Heroes in the Moscow region.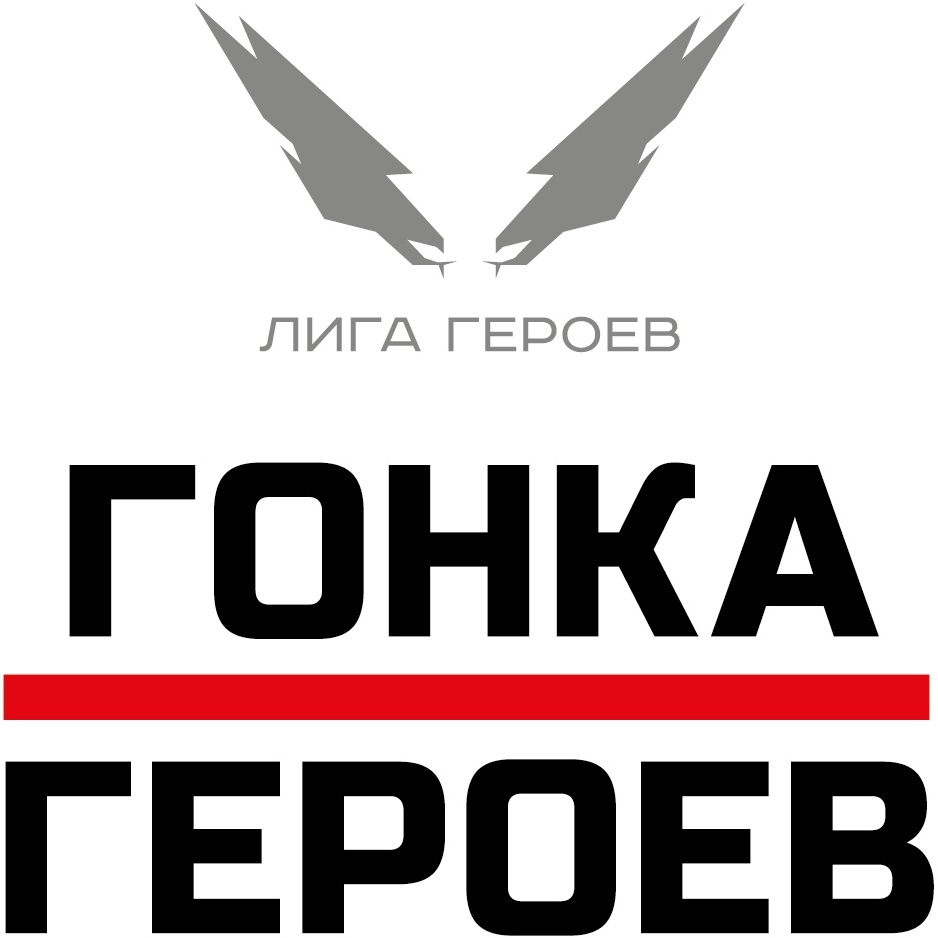 The Race of Heroes is a Russian extreme obstacle race over rough terrain organized by the League of Heroes.
In 2013, the first test 'Race of Heroes' was held at a military training ground near Moscow, which gathered about 300 participants.
The event takes place in two types of locations: military training grounds and civilian territories.
The military training ground events boast realistic combat simulations: shooting blanks, smoke screens. One of the tests is to crawl under a tank.
Among the obstacles that the participants need to overcome there are climbing frames, artificial climbing walls, 'scout path', springboards, 'bungees' and many others.
The Race of Heroes offers the corporate days format, when representatives of various commercial organizations and enterprises take part it races.
Izolyator team traditionally took part in these exciting competitions, which brought together a record number of participants — more than 3000 people this year.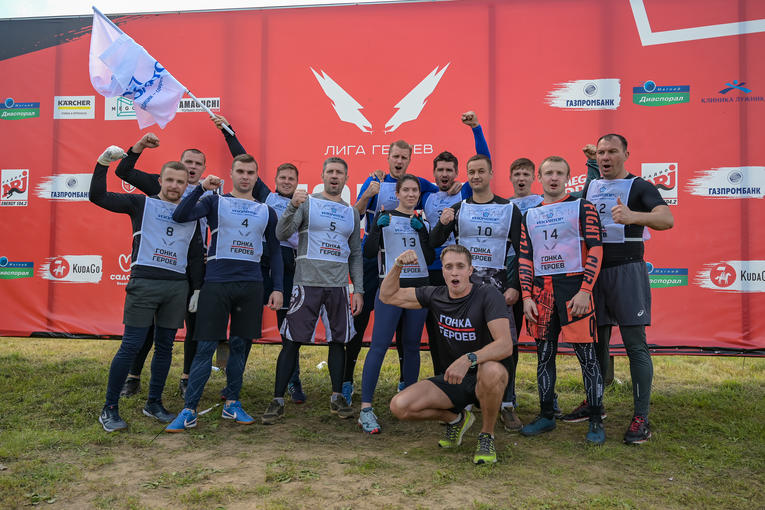 Izolyator team — participant in the Race of Heroes 2020
Experienced engineers and instructors have built the most difficult track with many obstacles in such a way that it would be interesting for everyone: both participants and fans.
Half a kilometer of rough terrain is just a warm-up. Farther — tougher in every sense. Mud baths along the entire route, after which it is necessary to re-gather all forces for the next obstacle — with 34 challenges totally. Run, climb, crawl to the finish line...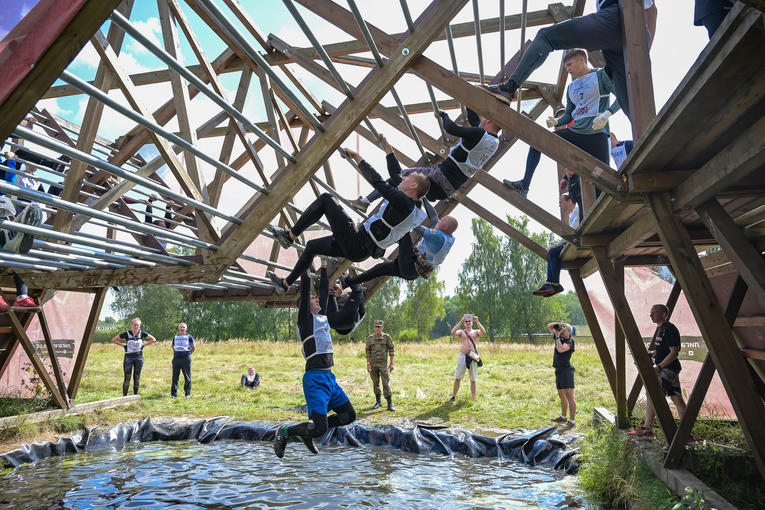 Every challenge of the Race of Heroes is at the limit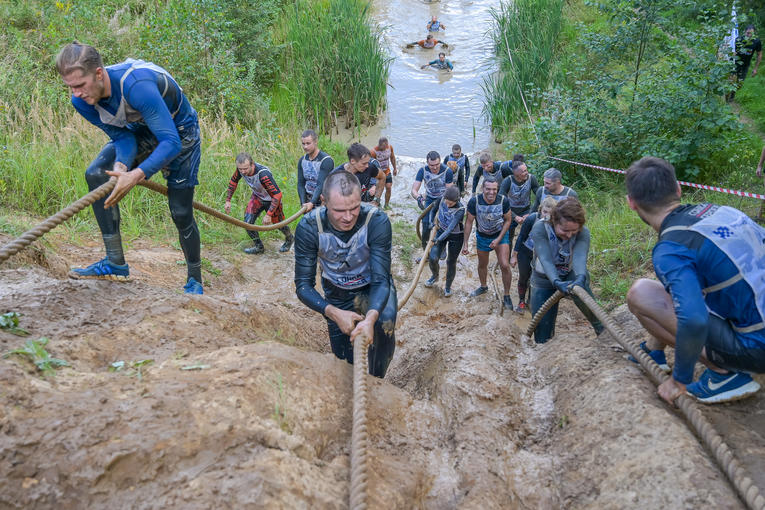 Water and mud are regular companions of an extreme race
An almost sheer, incredibly slippery wall is being stormed on adrenaline. This is where the team spirit manifests itself. If you don't climb yourself, your mates will pull you out. You crossed the top — and that's it, finish!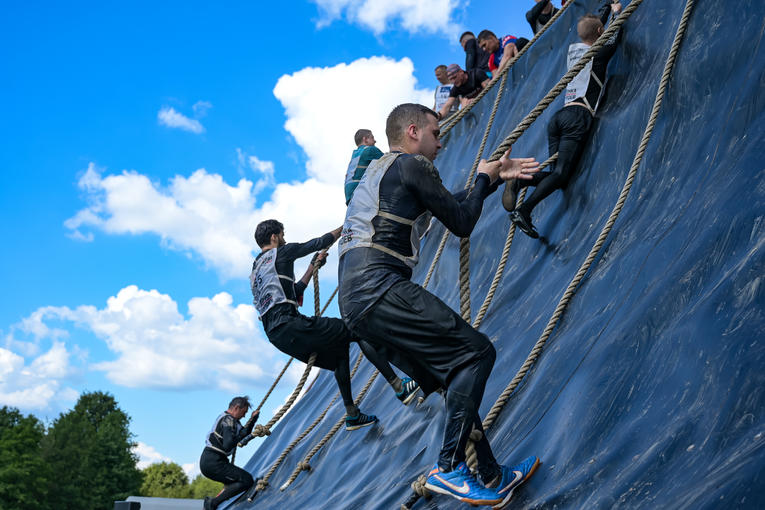 Team mates are always ready to help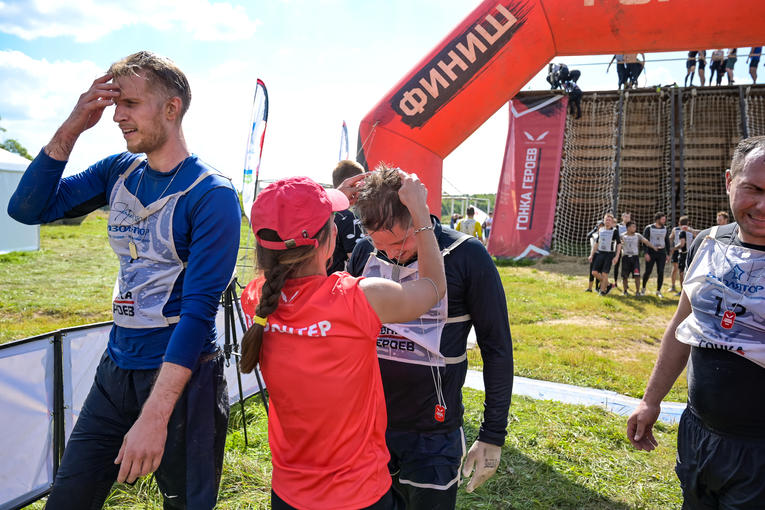 The result of the race is overcoming oneself and the skill of well-coordinated teamwork
This is not a race for prizes, but rather that pleasant feeling that you have overcome yourself and become a real hero for at least one day.
Nonetheless, Izolyator officially made it into the top 10 corporate teams of the Race of Heroes, which a good result judging from the overall number of participants.
Summing up the results of the team's participation in the Race of Heroes, the CEO of Zavod Izolyator LLC Alexander Slavinsky and CEO of Massa LLC Sergey Moiseev thanked the team members for the decent time shown on the obstacle track and the team spirit.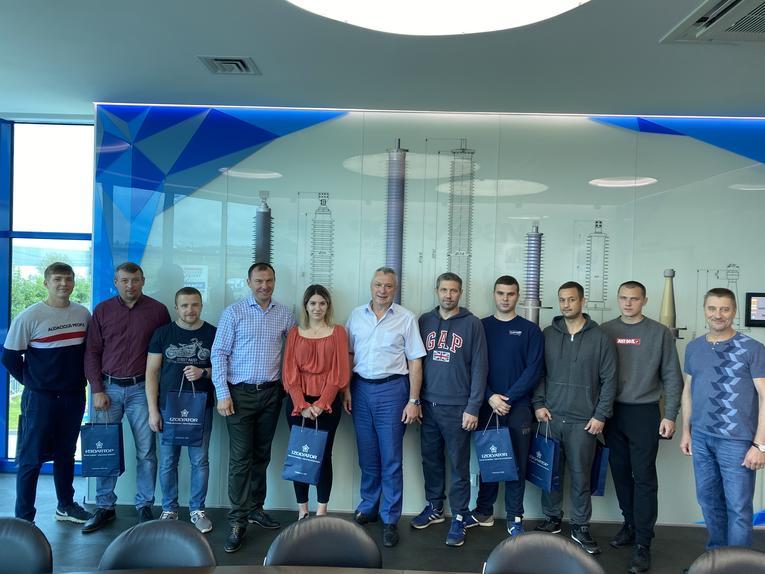 Izolyator management thanks all the participants in the Race of Heroes for their will to win, team spirit and a decent result
We would like to thank the Izolyator team for the exciting run on the track, an example of unity and amazing emotions!