Meeting between the executives of Uncomtech trading house and Izolyator
On 29 September 2020, General Director of Uncomtech trading Sergey Chirkov paid a visit to Izolyator plant.

The Uncomtech Trading Сompany is the largest supplier of cable and wire products in Russia and in CIS countries and is a trade representative of the Irkutskkabel plant and the Kirskabel plant.
The Irkutskkabel plant and the Kirskabel plant are the largest Russian enterprises producing a wide range of cables and wires.
The products of the Irkutskkabel and of the Kirskabel are in demand practically for all branches of industries: power engineering, petroleum- and gas-extracting branch, defense complex, transports, machine building, construction industry and agriculture.
The Uncomtech Trading Сompany, Irkutskkabel plant, Kirskabel plant and the Uncomtech Management Company form a holding for manufacturing and selling cable and wire products.
The guest was received by CEO of Zavod Izolyator LLC Alexander Slavinsky and Commercial Direcor Ivan Panfilov.
The visit opened with a short excursion to the Izolyator corporate museum and an introduction to the historical milestones and the most prominent achievements of modern history of the company.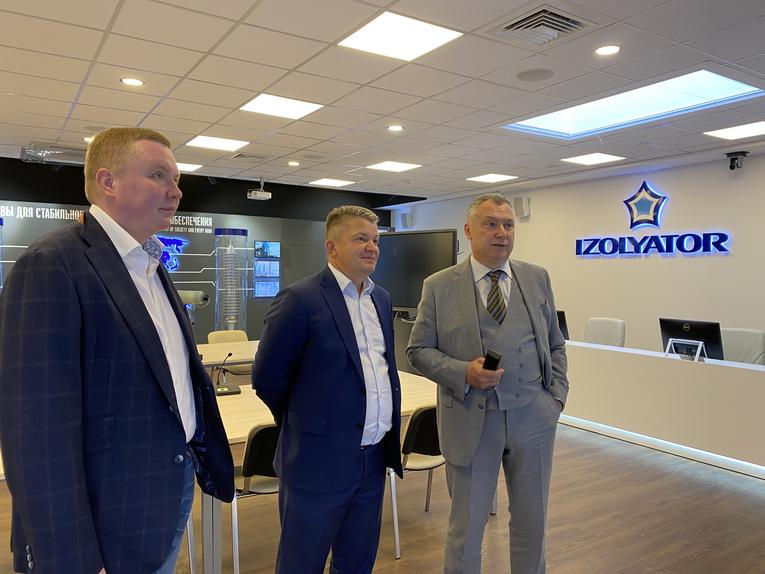 The Head of Uncomtech Trading House at the corporate museum of Izolyator, L-R: Ivan Panfilov, General Director at Uncomtech Sergey Chirkov and Alexander Slavinsky
The hosts arranged for a plant tour across Izolyator production shops familiarizing the visitor with the stages of production cycle for manufacture of modern high-voltage bushings with solid internal RIP and RIN-insulation.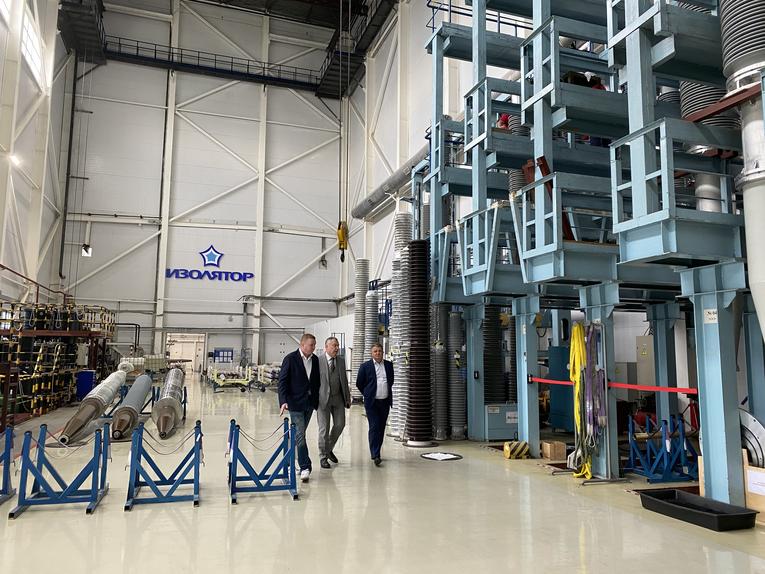 An excursion in the assembly shop of 220–1150 kV HV bushings
The guest also saw the cable accessories plant Izolyator-AKS, where he was demonstrated the most advanced equipment samples of unique serial products of the enterprise.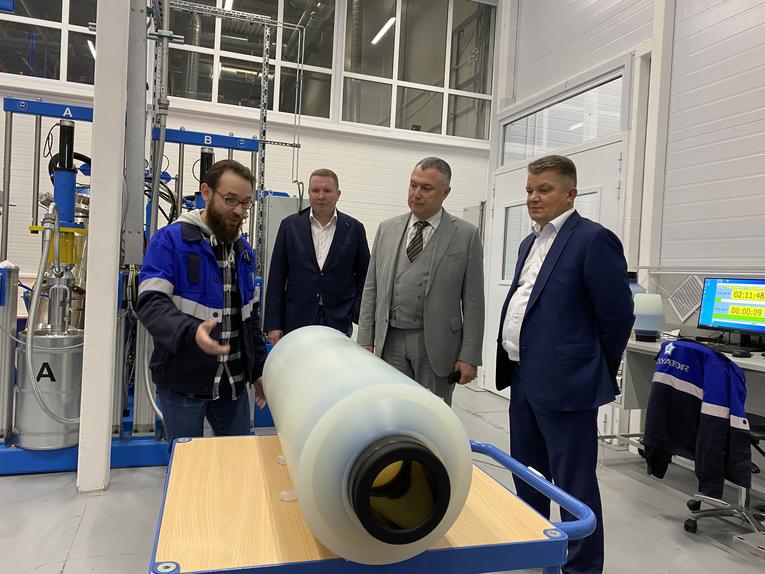 Making acquaintance with the products of Izolyator-AKS – cable accessories
Finalizing the visit, Sergey Chirkov highly appreciated the technological equipment and production potential of Izolyator's enterprises.
In addition, the parties discussed a number of strategic issues for further development of cooperation on a long-term basis.