National Research University of Electronic Technology celebrated its 55th anniversary
On 9 December 2020, Chief Executive Officer of Zavod Izolyator LLC Dr. Alexander Slavinsky took part in a gala evening dedicated to the 55th anniversary of the National Research University of Electronic Technology.

The National Research University of Electronic Technology (MIET) has approached its 55th anniversary in the status of a leading high technologies university in Russia, actively involved in major projects in the development of the radio-electronics sector.
The university is situated in Zelenograd, the center of Russian microelectronics and a quiet Moscow district.
The university is proud of its graduates successfully working in well-known hi-tech companies in Russia and around the world. MIET cooperates with leading universities of Europe and the USA, takes part in exchange programs for students, postgraduates and tutors.
The university implements programs of elite professional training together with a number of foreign leaders in electronics and information technologies.
The MIET — 55! festive evening went online on the day the university was founded, ending a series of jubilee events timed to coincide with the anniversary.
Alexander Slavinsky, being a 1985 MIET graduate, warmly congratulated the entire faculty, students, graduate students and graduates of the university during the live broadcast of the gala evening, and also spoke about his involvement in projects to support the development of student sports.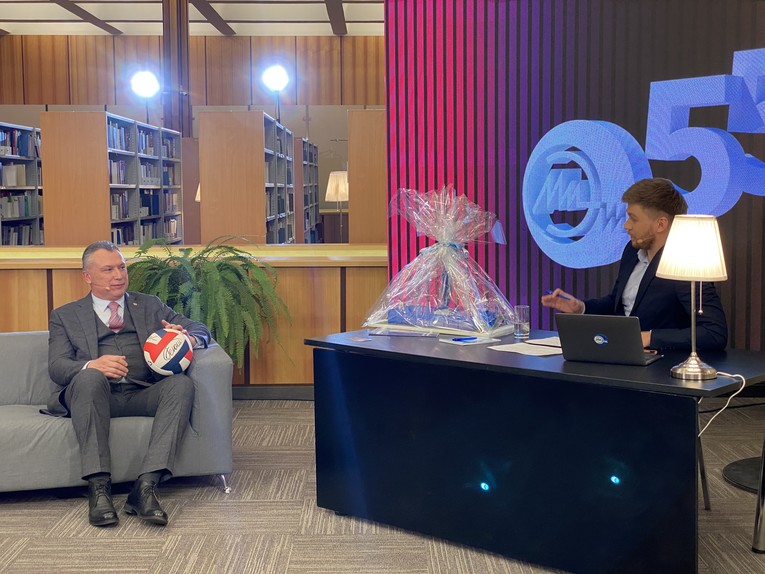 Alexander Slavinsky at a live broadcast of the MIET — 55! gala evening
As part of the celebration, a meeting was held between the Izolyator plant management, MIET and the Innovation Promotion Fund, which was attended by Alexander Slavinsky, MIET Rector Vladimir Bespalov, MIET President Yury Chaplygin and President of the Fund for Assistance to Small Innovative Enterprises in Science and Technology (Innovation Promotion Fund) Sergey Polyakov.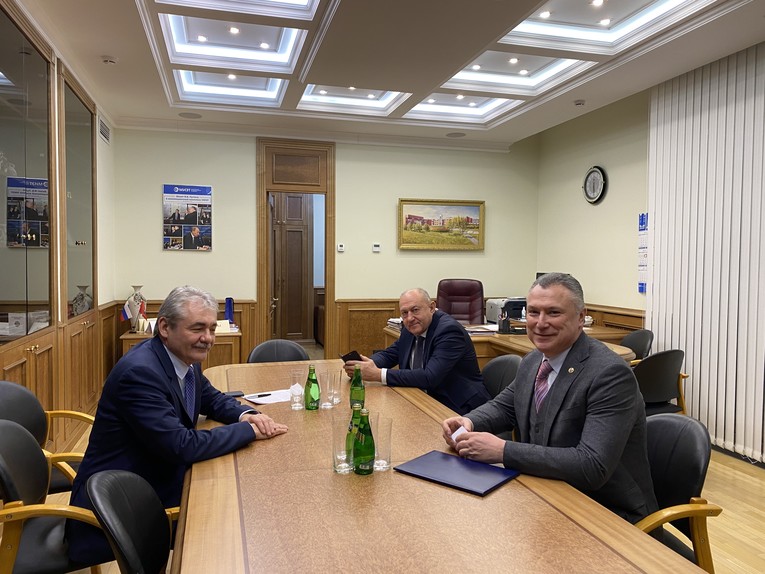 Meeting of the management of MIET, the Innovation Promotion Fun and the Izolyator plant, L-R: Rector of MIET Vladimir Bespalov, General Director of the Innovation Promotion Fund Sergey Polyakov and Alexander Slavinsky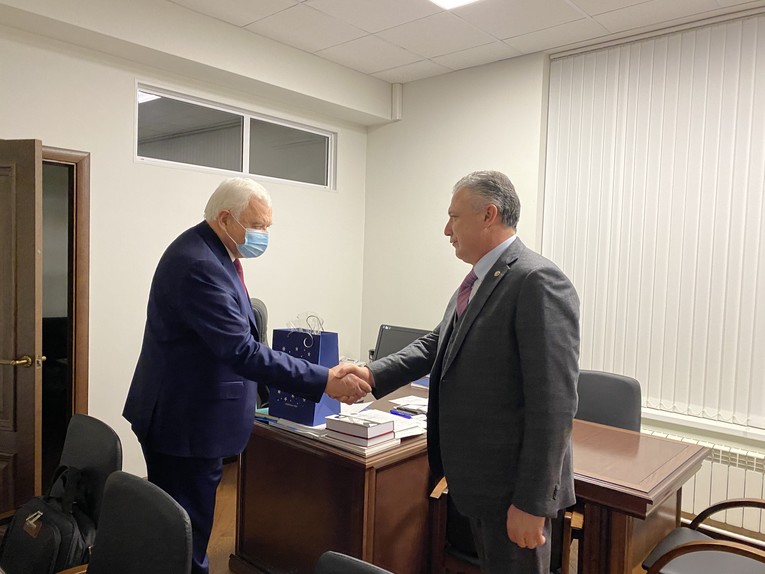 MIET President Yury Chaplygin and Alexander Slavinsky
Over the years of its existence, MIET has trained thousands of specialists who have successfully performed in a variety of professional fields.