Rosseti FGC UES Completes Reconstruction of the Kuban Nodal Power Supply Center
On 12 May 2020, Rosseti FGC UES completed reconstruction of the nodal power supply center of Kuban — the 220 kV Bryukhovetskaya substation of the Main Power Systems of South.

Main Power System of South (MPS South) carries out repair and operational maintenance of the backbone electric networks in the Southern and North-Caucasian districts with a total area coverage of 440 thousand square kilometers.

Its service area includes 11 regions of Russian Federation with a population of more than 19 million people.

MPS South is responsible for smooth operation of more than 13 thousand km of power lines and multiple substations with total transformer capacity of 30 thousand MVA.

MPS South provides connection of the United Energy System of the South with energy systems of the Center of Russia, Ukraine, Georgia, Azerbaijan, and through them with the power systems of Turkey and Iran.

MPS South is a branch of Rosseti FGC UES.
The substation ensures power supply to the central areas of the Krasnodar region with a population of 300 thousand people.
The capacity of the facility after reconstruction increased to 250 MVA.
As a result of the reconstruction, the reliability of power supply to the enterprises of the food industry of the Kuban was increased, also creating conditions for connection of new consumers.
At the 220 kV Bryukhovetskaya substation, new switching and power electrical equipment was installed, including a 125 MVA autotransformer.
The new autotransformer is made in Russia. It is installed instead of two power units with a total capacity of 93 MVA.
126 and 252 kV Izolyator bushings with solid internal RIP insulation are installed on the power equipment of the substation.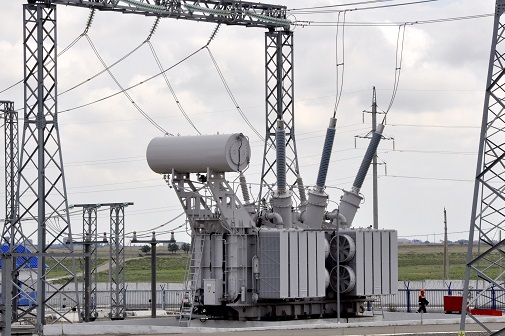 125 MVA autotransformer, equipped with 126 and 252 kV Izolyator bushings at the 220 kV Bryukhovetskaya substation in the Krasnodar region (photo: Rosseti FGC UES)
The total investment of Rosseti FGC UES in the reconstruction of the 220 kV Brukhovetskaya substation reached 600 mln rubles.
Based on materials of Rosseti FGC UES