Rosseti FGC UES is to Upgrade Power and Switching Equipment at 31 Substations in Siberia
On 22 June 2020, Rosseti FGC UES announced a major equipment upgrade in the Main power systems of Siberia.

Main power system of Siberia (MPS Siberia) operates on the territory of the Siberian Federal District. The service area of the company includes 12 federal subjects of the Russian Federation with a total population of 19.3 mln people.
MPS Siberia ensures uninterruptible operation of 460 power lines with ETL length of 24395,51 km and 124 substations with total transformer capacity of 49025,9 MVA.
The system ensures interstate cross-flows of power with neighboring Kazakhstan and Mongolia.
MPS Siberia is headquartered in Krasnoyarsk.
MPS Siberia is a branch of Rosseti FGC UES.
220 kV substations in 24 locations 500 kV units in 7 more will undergo modernization. Overall, Rosseti FGC UES will install 119 modern high-voltage bushings in the substations of the Siberian power grid facilities. This measure will help to improve the reliability of the power equipment, supplying power to consumers of nine regions of the Siberian and Far-Eastern Federal Districts. The total investment amounts to 142 million rubles.
High-voltage bushings are an integral part of power and switching equipment. They are designed to connect power transformers, shunt reactors, tank circuit breakers to substation buses and power lines. The operability of the main equipment of substations and the stable supply of consumers with high-quality electricity directly depend on the technical condition of the bushings.
To date, 64 bushings have been installed. Instead of the previously used oil-filled units, power engineers are installing modern analogues with solid RIP insulation produced by Izolyator. They are more durable, easier to use and require less labor during maintenance. The service life of such bushings is 30 years.
The largest park of modern equipment — 32 bushings — will be installed in the Krasnoyarsk Kray. It will increase the reliability of power supply for the region with a population of 2.8 million people, including the enterprises of the country's largest gold mining Polyus Company, Electrochemical Plant, Borodinsky coal mine and Trans-Siberian Railway.
22 bushings will be installed in the Kemerovo region. Eight substations, supplying the cities of Kemerovo and Novokuznetsk as well as the EVRAZ ZSMK and coal mining enterprises in the south of Kuzbass, will be revamped.
Among those power facilities, 8 bushings will be replaced at the 220 kV Mogocha substation located on the border of the Trans-Baikal Territory and the Amur Region. This will increase the reliability of power supply to the Trans-Siberian Railway and to household consumers in the east of Transbaikalia.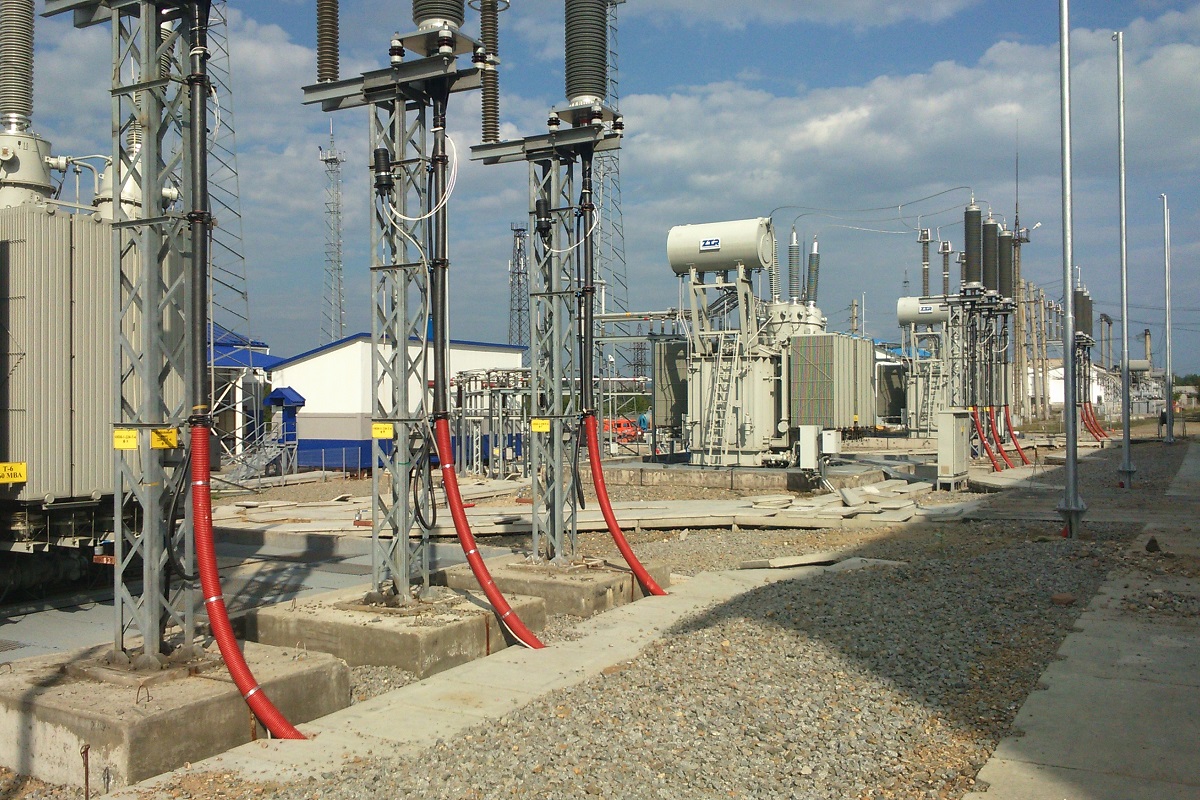 Transformers with Izolyator HV RIP bushings at the 220 kV Mogocha substation of the Main power systems of Siberia
Based on Materials of Rosseti FGC UES