Izolyator Gives a Technical Workshop for SVEL Group
On 29 January 2020, Izolyator gave a technical workshop at the industrial group SVEL in Ekaterinburg.

SVEL Group is a leading power equipment manufacturer in Russia.
The company boasts one of the impressive growth modernization rates in the industry.
The production of SVEL Group meets the requirements and the highest world standards; аnd also develops new prospective directions under the common brand.
Izolyator was represented by Head of OEM Sales Maxim Zagrebin and Lead Technical Support Specialist Victor Kiryukhin.
The 'Innovative development of Izolyator. Research and prospects' workshop went in an atmosphere of mutual interest and active dialogue.
SVEL Group's technical specialists received exhaustive answers to given questions on the operation of high-voltage bushings with solid internal RIN insulation.
Upon completion of the seminar, the sides had a discussion of cooperation plans in 2020, where the Lead Purchasing Manager of the company Danila Safin and his colleagues at SVEL Group took part.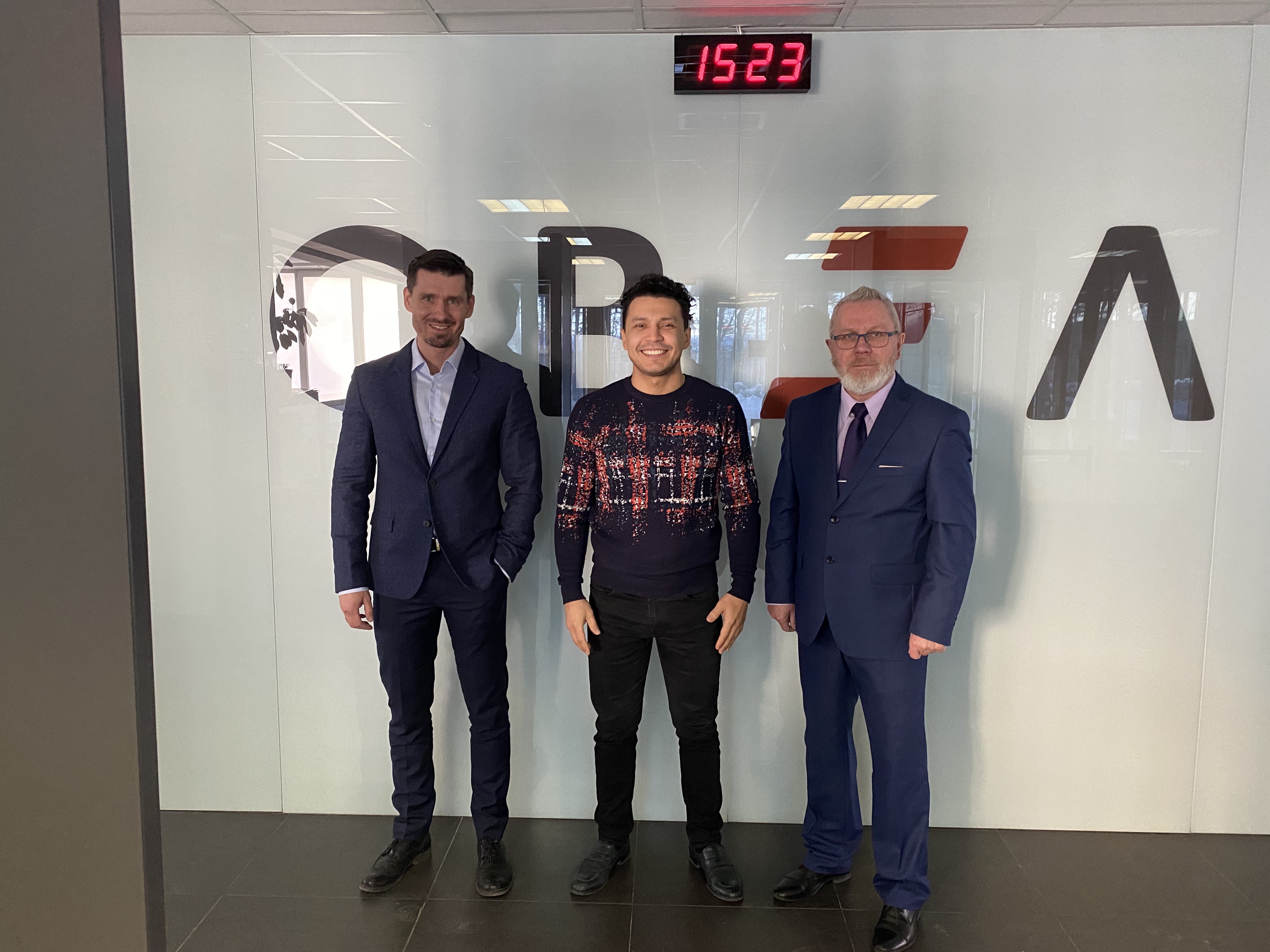 Participants of the Izolyator technical workshop and talks at SVEL Group in Ekaterinburg, L-R: Maxim Zagrebin, Lead Purchasing Manager at SVEL Group Danila Safin and Victor Kiryukhin
The workshop and negotiations were a success showing a good result and the sides expressed a shared opinion that the mutually beneficial cooperation will be continued in the framework of existing agreements and prospective projects.