Visit of Executives of Evoltec Trading Company
On 15 July 2020, top management representatives of the Evoltec trading company paid a visit to Izolyator plant.
Evoltec sells imported components for the production of electrical equipment on the Russian market.
Evoltec was represented by Andrey Starodubtsev, GM and Alexander Kalaushchenko, Business Development Director.
The visit began with a tour of the Izolyator plant museum and acquaintance with the centuries-old history and the present-day's achievements of the enterprise.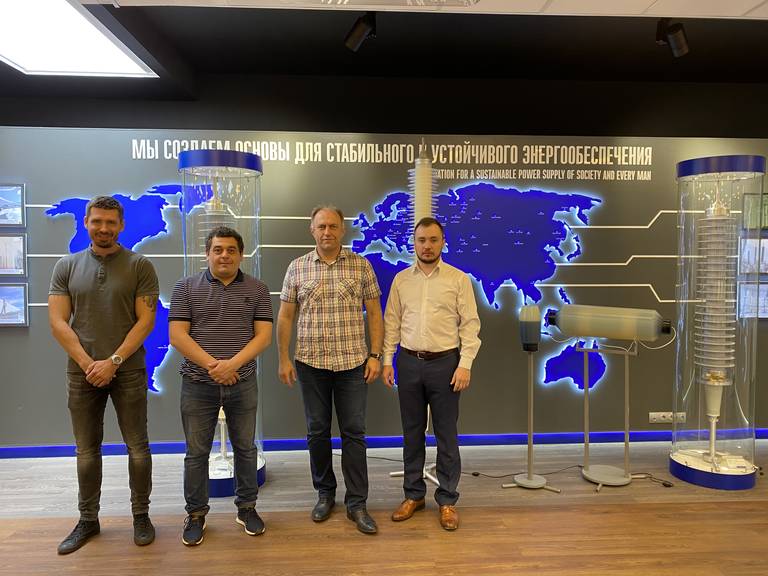 Management representatives of Evoltec trading company — General Manager Andrey Starodubtsev (C — R) and Business Development Director Alexander Kalaushchenko (C — L) in the museum of Izolyator plant
The central event of the visit was negotiations with participation of CEO of Zavod Izolyator LLC Alexander Slavinsky, Commercial Director — Deputy CEO Ivan Panfilov and Head of Procurement Department Dmitry Karasev.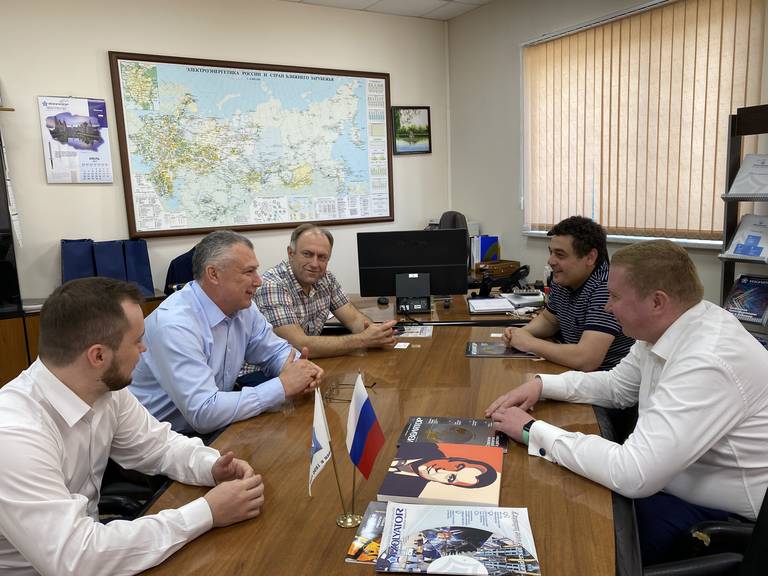 Talks of Evoltec and Izolyator management
During the talks, the sides discussed possibility and prospects of using the products supplied by Evoltec as components in the production of Izolyator high-voltage bushings. The main technical requirements to the components of the bushings, the required volumes and terms of supply, a number of organizational and other fundamental issues of potential cooperation between the two enterprises were also discussed.
A tour of production took place, where the guests were introduced to modern technologies of the production and testing of high-voltage bushings, receiving comprehensive answers to all clarifying questions.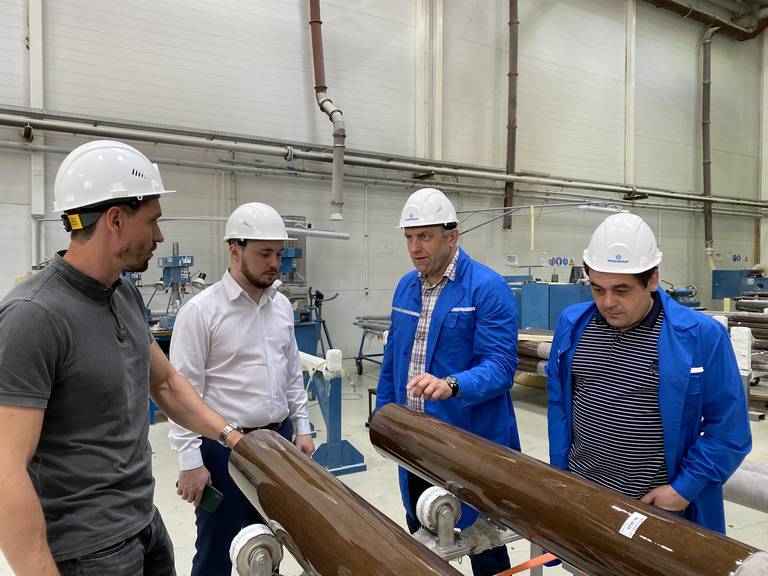 Evoltec management representatives are getting familiar with the technology of insulation making of high-voltage bushings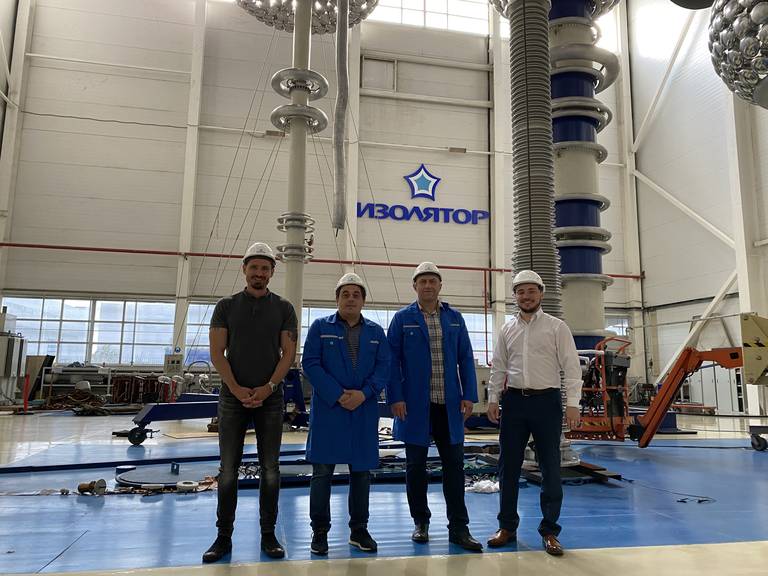 At the test center of Izolyator plant
In conclusion of the meeting, the top management of Evoltec and Izolyator marked the good productivity of the visit and agreed to continue the dialogue on the formation of a basis for long-term and mutually beneficial cooperation.