High-voltage testing of equipment developed by Chelenergopribor
On 18 September 2021, high-voltage tests of 40.5 and 126 kV scaled voltage converters developed by Chelenergopribor from Chelyabinsk took place at the test center of the Izolyator Production Complex.

Chelenergopribor develops and manufactures measuring devices for the power industry. Among the key product categories are devices for diagnostics of transformers, devices for diagnostics in the power industry, high-voltage equipment, general-purpose devices. The enterprise was founded in the 1990s in the research laboratory of the South Ural State University, which developed industrial measuring instruments. With the launch of production site in 2003, the laboratory was transformed into Chelenergopribor. The company is based in Chelyabinsk.
Testing with alternating high voltage of industrial frequency of 50 Hz and full standard lightning impulses 1.2/50 μs were carried out in accordance with the agreement for type (development) works with Chelenergopribor.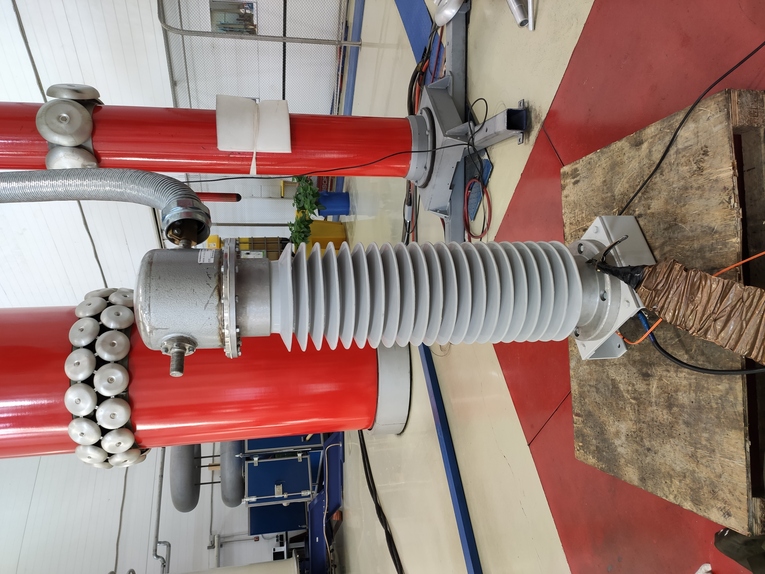 A 126 kV scaled voltage converter developed by Chelenergopribor in the test center of the Izolyator Production Complex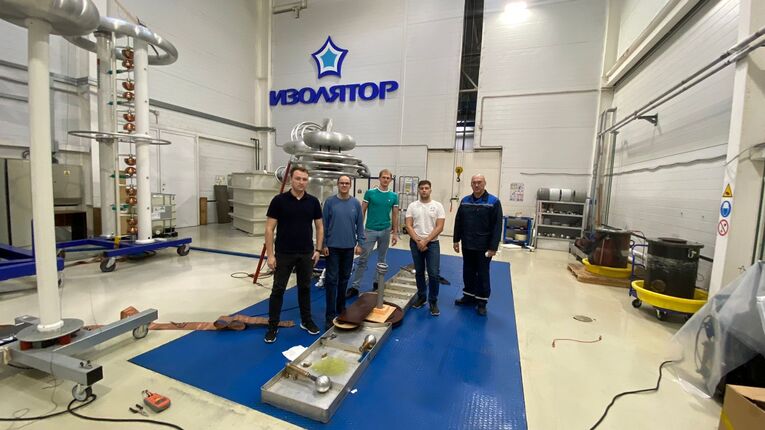 Testing of a 40.5 kV Chelenergopribor scaled voltage converter
Chelenergopribor's specialists took part in the tests, headed by the Deputy Director of the company Alexander Volovich. The work was supervised by the Head of the Test Center of the Izolyator Production Complex Pavel Romanenko.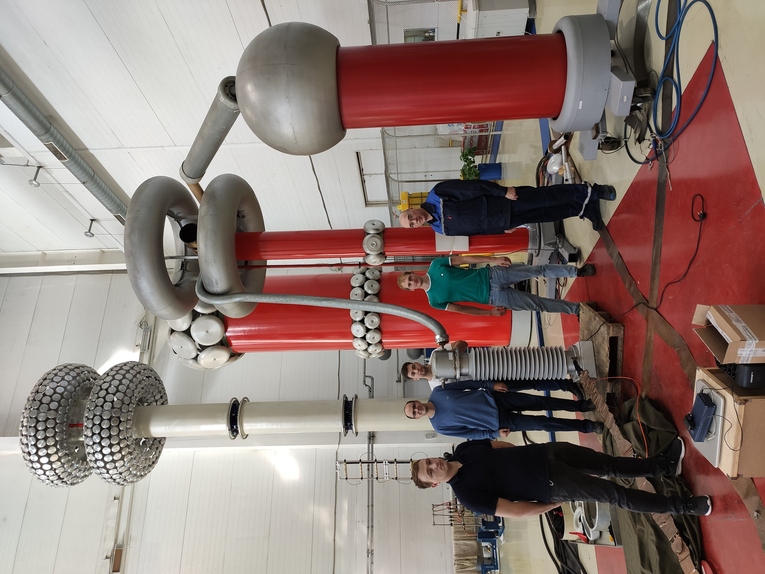 Participants of high-voltage tests of Chelenergopribor scaled voltage converters in the test center of Izolyator Production Complex, second from left — Deputy Director of Chelenergopribor Alexander Volovich
The tests were carried out in the required scope and in full compliance with the requirements of the customer — Chelenergopribor.