Meeting with the power grid distribution company Rosseti Tyumen
On 12 July 2021, a remote meeting was held between Izolyator and the interregional distribution grid company Rosseti Tyumen.

Rossetti Tyumen ranks as an interregional distribution grid company with the service area over 1.4 mln sq km, provides electrical power transfer services on the territory of three main oil and gas industrial regions of Russia: Khanty-Mansijsk Autonomous District (Yugra), Yamalo-Nenets Autonomous District, and Tyumen Region. The company transports electricity through electric grids with a voltage of 0.45–252 kV and provides technological connection of consumers to power grids. The company is headquartered in Surgut. Rossetti Tyumen is part of the Rosseti Group.
All nine territorial power grid branches of Rosseti Tyumen took part in the meeting via videoconference.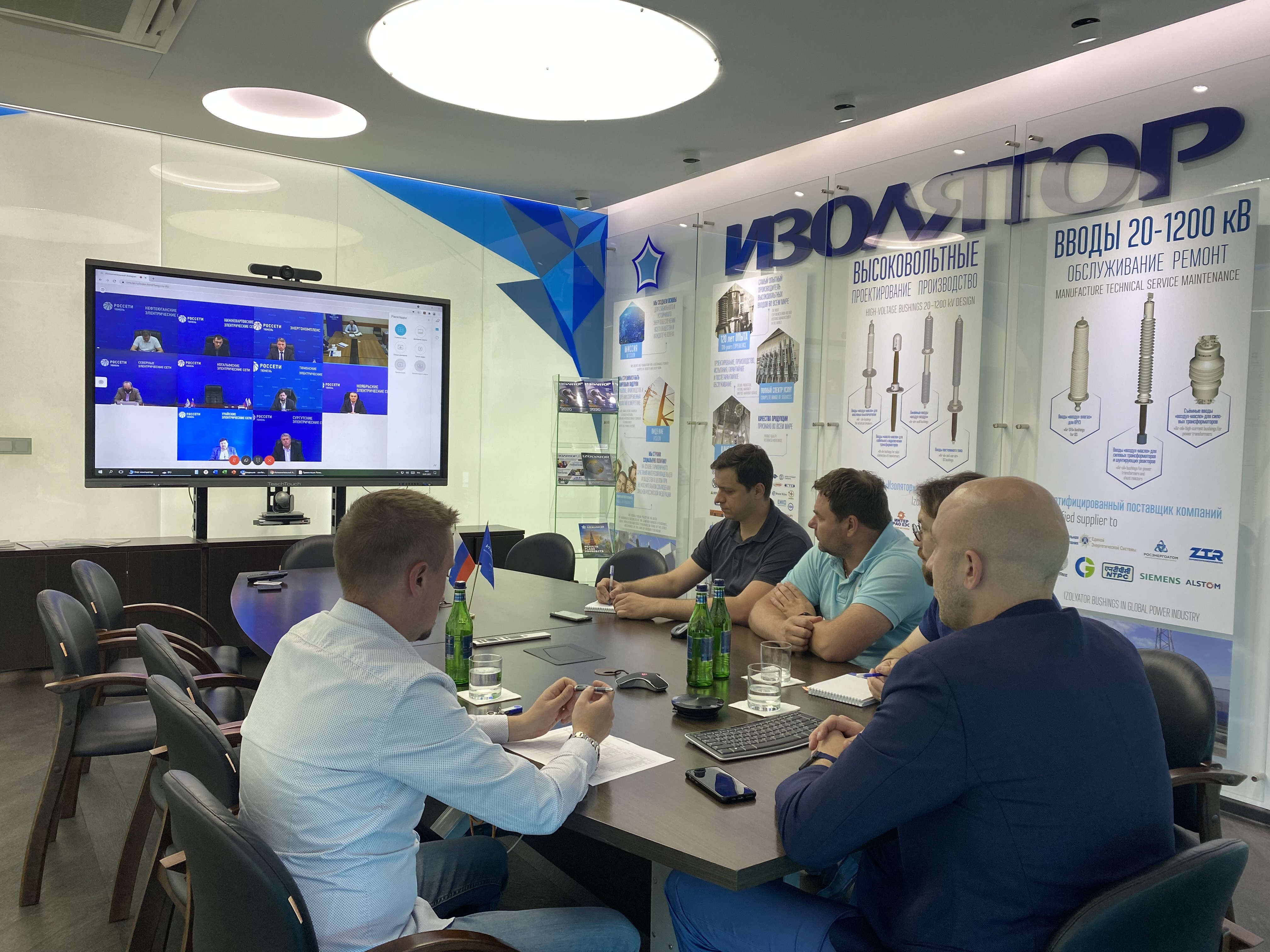 Remote meeting of Rosseti Tyumen and Izolyator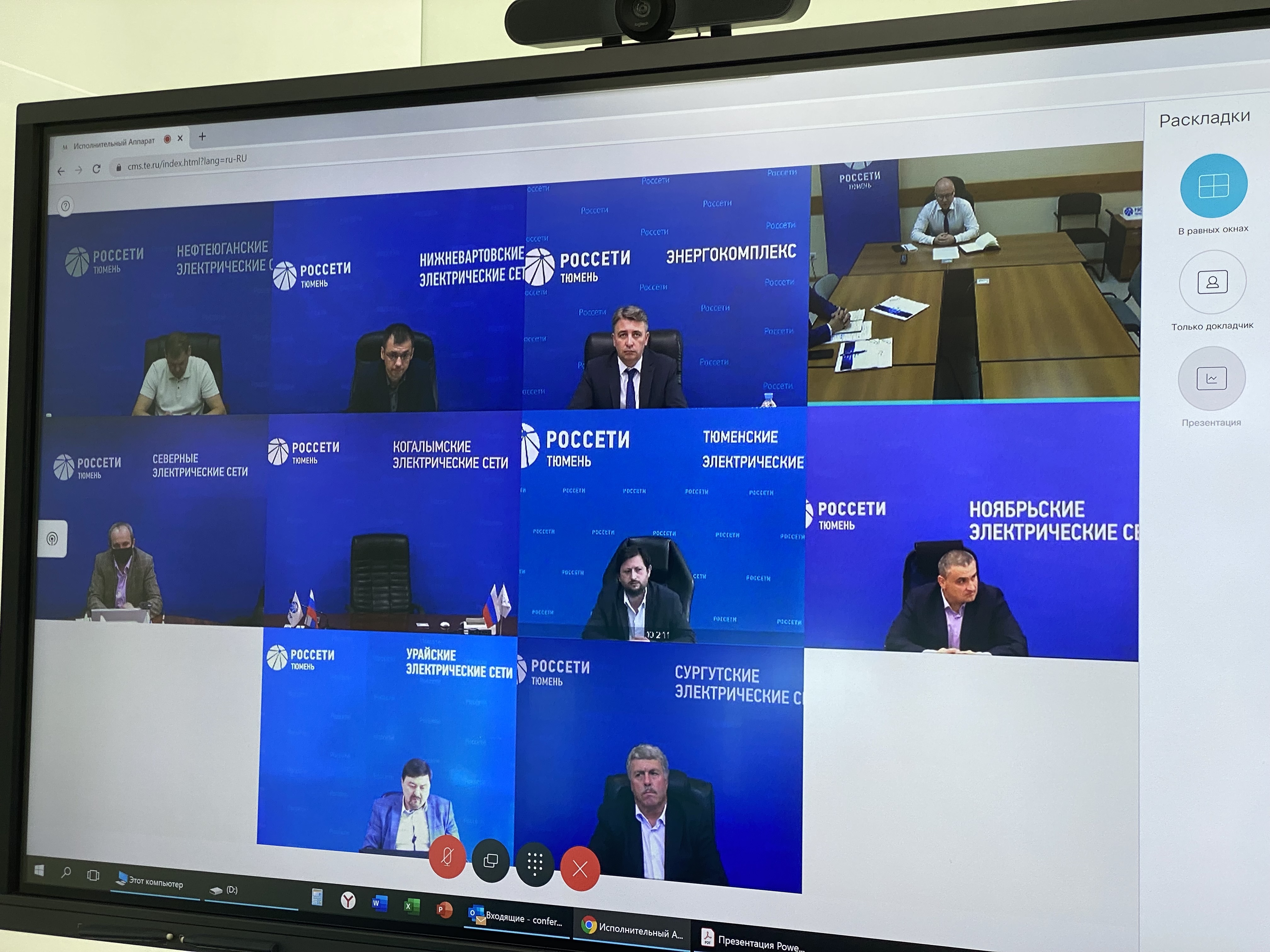 The meeting was attended by all the branches of Rosseti Tyumen
Izolyator was represented by:
Director of Strategic Sales Alexander Savinov,
Head of the SVN-Service Department Alexey Pilyugin,
Senior Manager of Strategic Sales Dmitry Limarenko,
Production Process Engineer at Izolyator-AKS Alexander Filippov.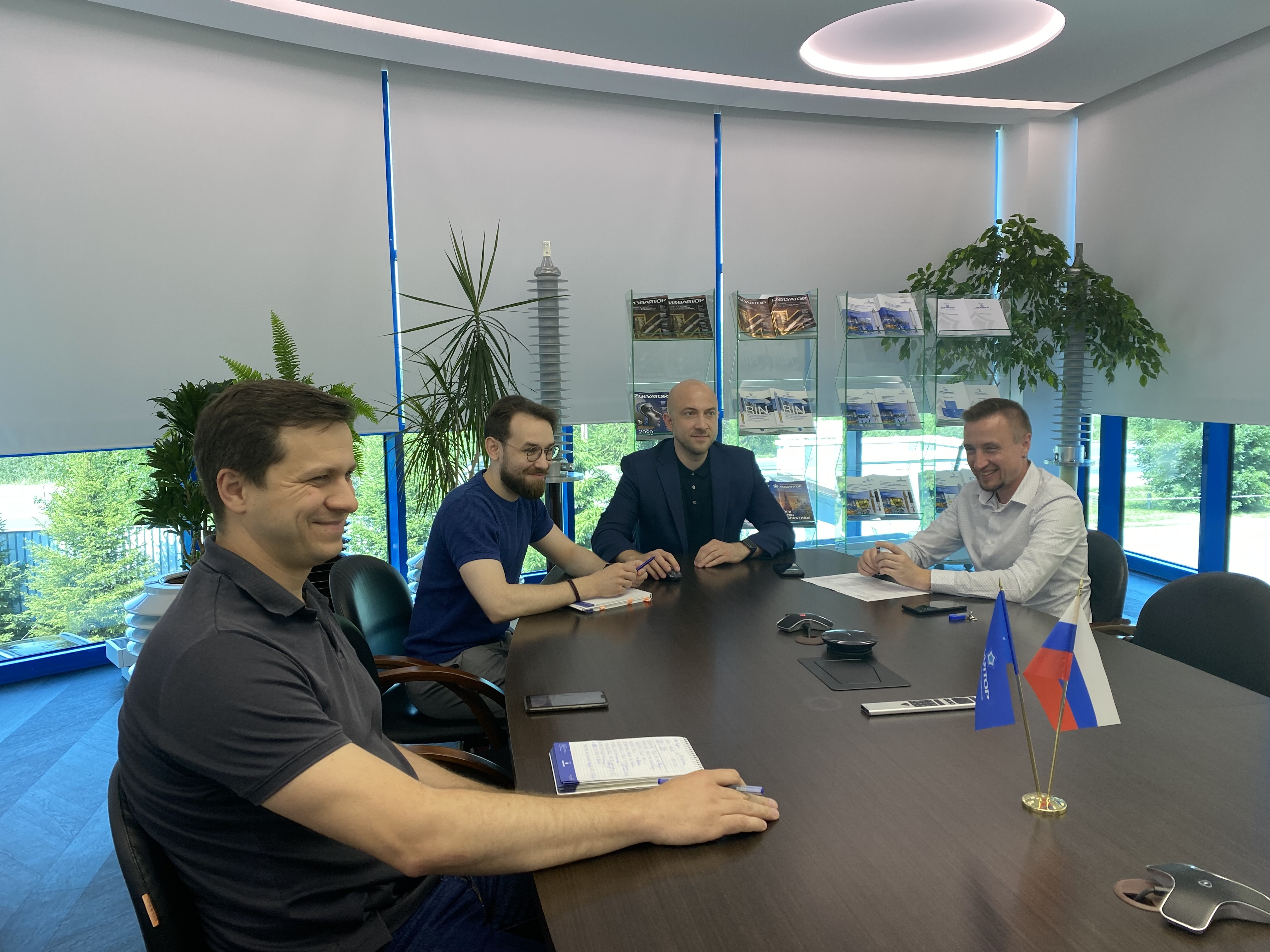 Izolyator representatives — participants in a remote meeting with Rosseti Tyumen and its branches
During the meeting, Izolyator made presentations in the following areas:
- repositioning of the Izolyator brand due to the diversification of production and expansion of its presence on the global electrical market;
- technical and operational advantages of high-voltage bushings with moisture-resistant solid internal RIN-insulation, prospects for their use in the power grid;
- scope of application, design and advantages of cable accessories of 126–252 kV voltage manufactured by Izolyator-AKS.
Izolyator representatives gave detailed answers to all questions of power engineers regarding the topics discussed.
The parties also discussed topical issues of interaction in the course of joint activities and plans for the further development of cooperation.