Working meeting with the management of the metal trading company KirovCenterMetall
On 11 February 2021, a working meeting was held at the Izolyator plant with management representatives of the KirovCenterMetall metal trading company.

Metal trading company KirovCenterMetall is a supplier of a wide range of non-ferrous metal products of copper, brass, bronze, aluminum; rolled stainless steel, and other materials. The company has well-established partnerships with Russian metal rolling plants.
The partner company was represented by Commercial Director Dmitry Butorin and Head of the Sales Department Ksenia Chuprakova.
The guests were received by Director of the Production and Technical Service Dmitry Lopatin, Head of Procurement Department Dmitry Karasev and Procurement Specialist Valeria Prudnikovich.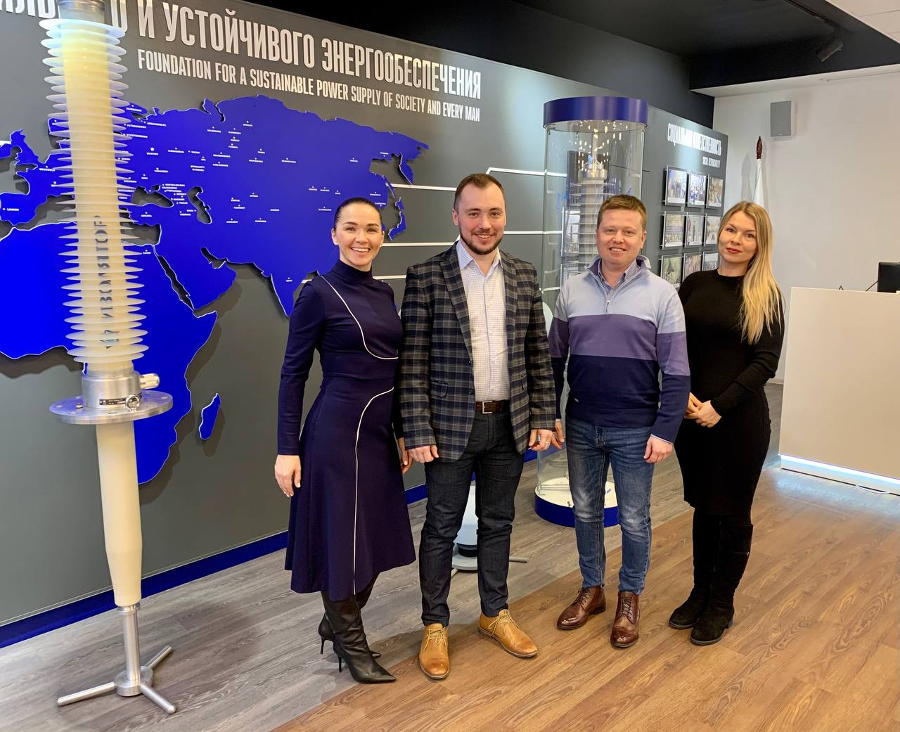 Management representatives of the KirovCenterMetall metal trading company at the Izolyator plant, (L-R): Valeria Prudnikovich, Dmitry Karasev, Commercial Director of KirovCenterMetall Dmitry Butorin and Ksenia Chuprakova, Head of the Sales Department of KirovCenterMetall
The meeting was dedicated to cooperation plans for 2021: the product range, volumes and delivery terms of KirovCenterMetall products, used as parts in the production of high-voltage bushings. The technical characteristics of the products were specified and agreed upon, taking into account the new serial products in development at the Izolyator plant.
KirovCenterMetall, one of the main suppliers of rolled metal products to the Izolyator plant, has established itself as a reliable partner, cooperation with which is developing on a systematic long-term basis.