Seminar for representatives of Russian Railways
On 30 September 2022, Izolyator Corporate University took part in a remote seminar of the Russian Academy of Railways for the heads of traction substations of the Russian Railways.

The Russian Railways (RZD) is a modern transport and logistics complex of strategic importance for Russia. The company is a cornerstone in the unified economic system, ensuring the stable operation of industrial enterprises, timely delivery of vital goods to the most remote areas of the country, and is also the most accessible transport for millions of citizens. The company is one of the world's three leaders in railway transportation. The founder and sole shareholder of the Russian Railways is the Russian Federation.

The Russian Academy of Railways (RAR) carries out activities for the implementation of programs of additional professional education (advanced training and professional retraining) for employees of all types of transport and other sectors of the economy of Russia, CIS countries and rest of the world. The content of training courses is developed on the basis of the study of the needs of transport organizations and other sectors of economy, taking into account the results of advanced scientific research and expert surveys of managers and leading experts. The Russian Academy of Railways is a subdivision of the Russian University of Transport.
The topic of the RAR seminar was AC traction substations.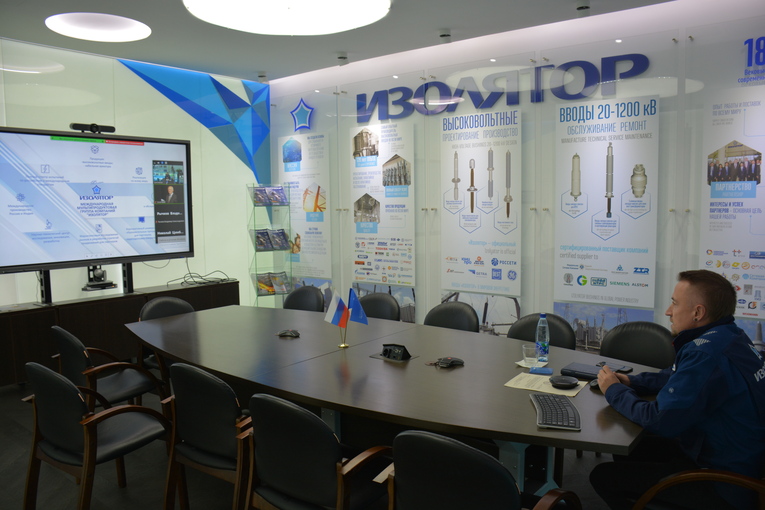 Report of the Izolyator corporate university during the remote seminar of the Russian Academy of Railways for the heads of traction substations of the Russian Railways
Izolyator Corporate University was represented at the seminar by Head of SVN-Service Department Alexey Pilyugin with the report 'Izolyator High-Voltage Bushings: New Developments, Advantages of Application, Operation Features'.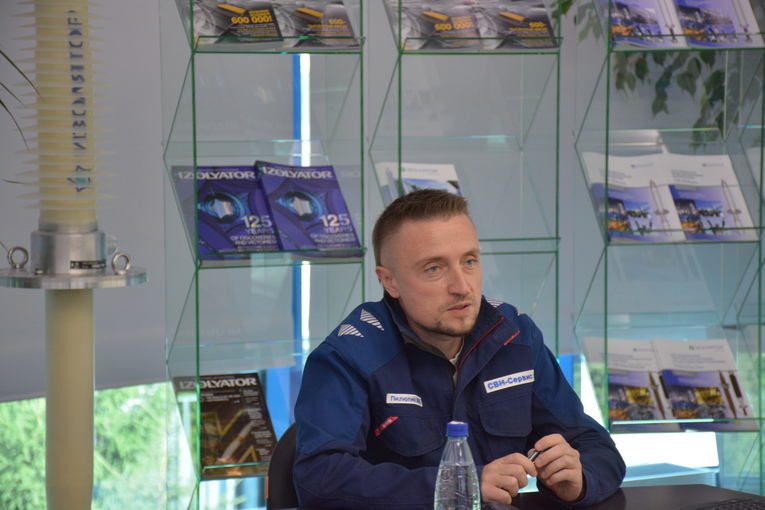 Head of the SVN-Service Department Alexey Pilyugin is making a report on the topic 'Izolyator high-voltage bushings: new developments, advantages of application, operation features'
During the presentation, the positive experience of high-voltage bushings with internal RIN insulation operation and the prospects for using bushings with especially moisture-resistant RIN insulation were comprehensively considered.
The speaker also touched upon other areas of activity and types of products manufactured by the Izolyator Group.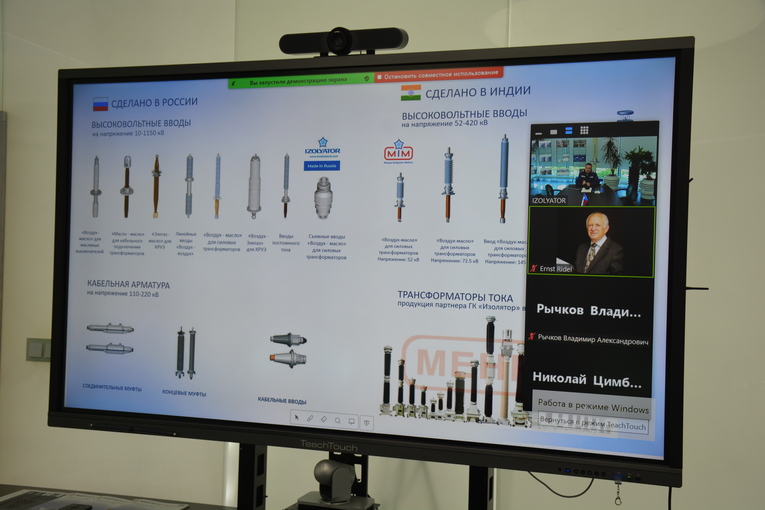 Fragment of the report dedicated to the multi-product line of Izolyator Group
At the end of the report, Alexey Pilyugin answered all questions from the audience regarding the topic of the report.