History
1950xx. Bushings with OIP-insulation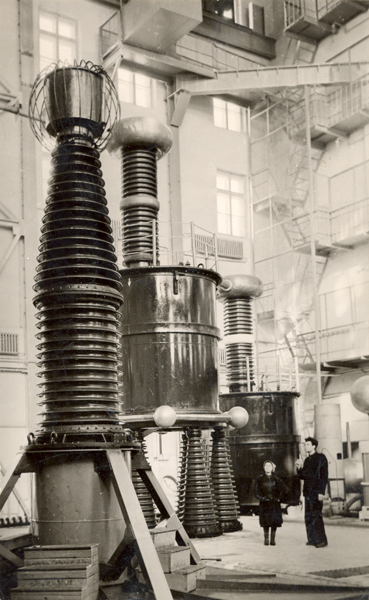 After the war, a special design bureau was established at the plant, which was engaged in development of bushings for higher voltage classes.
Oil-barrier insulation didn't provide a solution for this task, and the plant engineers designed capacitance paper-oil insulation. This type of insulation was used in the bushings for 110-500 kV.
In late 1950-s, a unique tunnel furnace was constructed at the plant for porcelain cover baking. The continuous furnace was 100 m long, and used gas for semi-automated operations. Its commissioning allowed significant increase in high voltage bushing output.