History
2006. The 500 000th bushing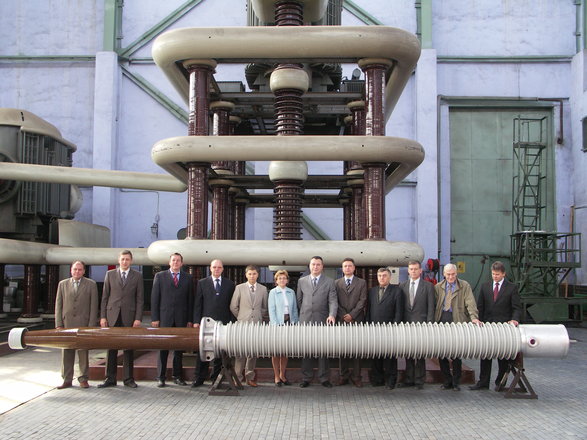 The 500,000th high voltage bushing in the entire history of Izolyator was manufactured. At the same time, that was the first 500 kV bushing with solid internal RIP insulation, developed and manufactured by the enterprise.
The bushing appeared as a systematic result of the consistent transfer of the entire product range to a new, progressive type of internal insulation.
Izolyator high voltage bushings reliably serve in the Unified Energy System of Russia and energy systems in more than 30 countries, and the plant is the most experienced manufacturer of this type of equipment in the world.